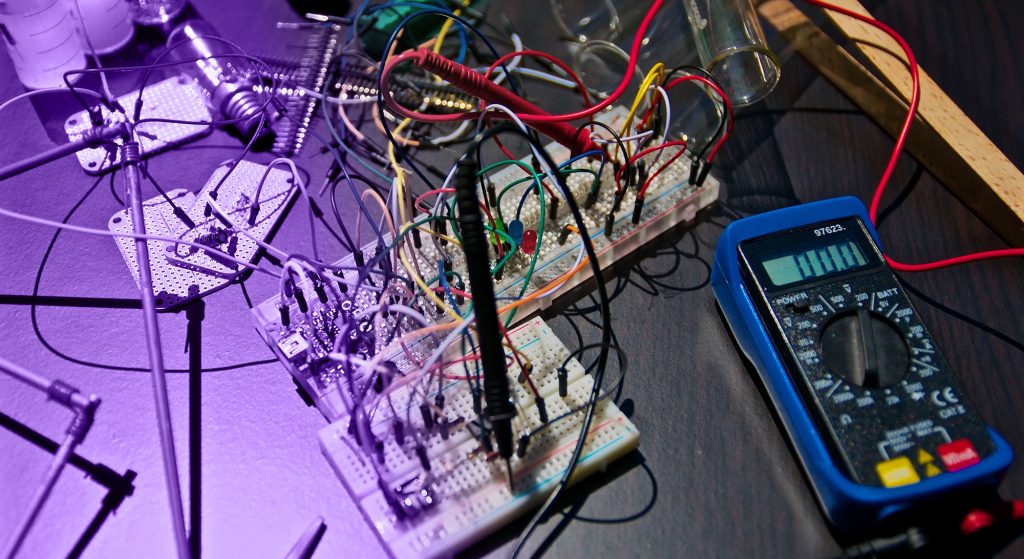 The University of Washington Bachelor of Science in Electrical Engineering (BSEE) degree prepares students to design and build hardware and software for a variety of devices that use electricity, electromagnetics, photonics and quantum phenomena, such as robots, smartphones, lasers, electric power, vehicle control, medical devices and much more.
Outside of the classroom, students pursue internships and leadership opportunities and work on research with renowned faculty in one of 40 department labs. Real, hands-on experience prepares graduates to work for companies such as Intel, IBM, Agilent, T-Mobile, Verizon, Motorola, Boeing, Qwest, National Instruments, Lockheed Martin and many others.
Why UW ECE?
UW ECE is the top electrical engineering department in the region. World-class faculty instruct courses at all levels and invite students to work on research projects. Located in Seattle, Washington, UW ECE is situated in the heart of the innovation culture of the Pacific Northwest, affording undergraduates access to a variety of internship and entrepreneurship opportunities.
Information Sessions
Is electrical and computer engineering the right major for you? UW ECE holds monthly information sessions where advisers provide information on admissions, curriculum, electrical and computer engineering as a profession and more.
When & Where
Second Thursday of every month: 2:30 – 3:30 p.m.