Ensure the Future for Electrical & Computer Engineers
By giving to the University of Washington Department of Electrical & Computer Engineering, you are making ideas become a reality. The circuit blueprints in our labs become the drones delivering medicines around the globe to those who need it most. The medical problem we identify becomes the robot delivering accurate, safe surgeries. We owe it to future generations of students to position UW ECE as not only a world-class education, but as an institution where dreaming has a powerful place. We owe it to the world to provide exceptional, creative students to address some of its most complex challenges. In order to do this, we rely on the support from our UW ECE family — individuals, foundations, associations and corporations. Ideas start here. Making them happen starts with you.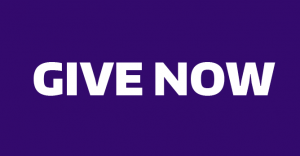 Giving Priorities
Thank you for giving. To support what you are most passionate about, a number of giving opportunities are available. Depending on your giving objectives, new scholarships and professorships may be established. With more than 50 established funds to choose from, below are a few highlights that support UW ECE's priority areas. To contribute to any of the following UW ECE department funds, please visit the UW Foundation Web site.
Excellence in Electrical & Computer Engineering Fund
Gifts to this fund support UW ECE initiatives including upgrading and maintaining top teaching and research labs, providing awards to recognize outstanding student achievements and advancing other department activities. This is unrestricted support that will be put to use where the need is greatest.
Electrical & Computer Engineering Scholarship Fund
Support UW ECE undergraduate students who exhibit outstanding academic achievements and research initiatives.
Electrical & Computer Engineering Fellowship Fund
Support UW ECE graduate students who exhibit outstanding academic achievements and research initiatives.
ENGINE
The UW ECE's ENGineering INnovation and Entrepreneurship (ENGINE) capstone program is an opportunity for our students to understand the entire engineering product development cycle and gain valuable project management experience. Students partner with industry professionals to build a functional product prototype. More about the course »
More Giving Opportunities
Named opportunities beginning at $25,000 and estate planning are available. For more information about how you can support at this level, please contact the UW College of Engineering.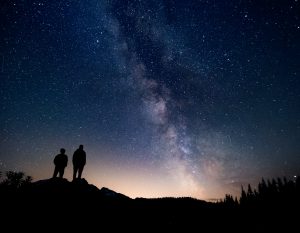 Learn more about how you can make an impact.
Support Spotlights
Here are examples of how UW ECE alums are giving back by supporting students and research efforts, making UW ECE a place of excellence.
Professorships Established by Alums Dr. Cherng Jia and Elizabeth Yun Hwang
Alums Dr. Cherng Jia (CJ) Hwang (EE Ph.D. '66) and his wife, Elizabeth Yun Hwang (MLIS '65), established the largest professorships in the history of the UW ECE Department. Inspired by their daughter, who is a quadriplegic, their visionary gift will fund the work of two professors to develop rehabilitative technologies for spinal cord injuries.
Endowed Scholarship Established by Alum Tom Doyle
In gratitude for scholarship assistance that he received while pursuing his bachelor's degree, alum Tom Doyle (BSEE '64) established an endowed scholarship for electrical & computer engineering students.