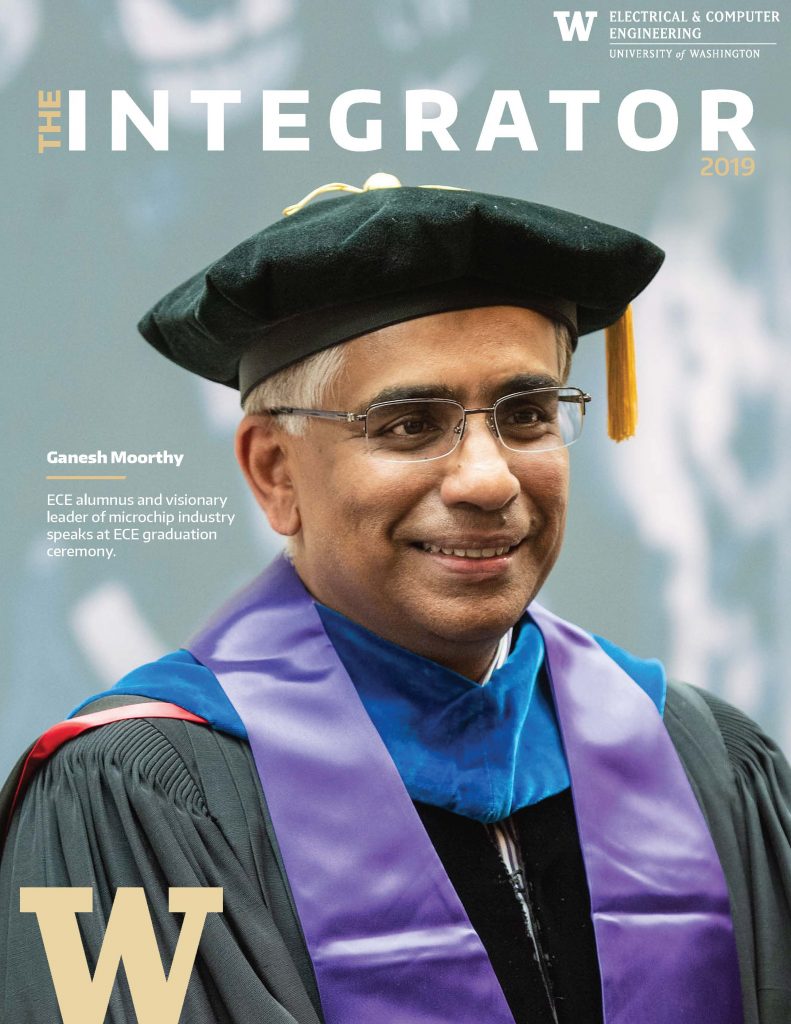 The Integrator is UW ECE's newsletter intended for alumni and friends of the department. The newsletter highlights the UW ECE community and covers stories on extraordinary students and their achievements, faculty research and discoveries, alumni news, upcoming events and more.
To view a PDF version of The Integrator, simply click on one of the links to the right. If you would like to receive a hard copy and/or would like to be added our mailing, please contact our PR Team: pr@ece.uw.edu.
If you are a UW ECE alumnus and would like to send us an updated mailing address, please send to: alumni_relations@ece.uw.edu.