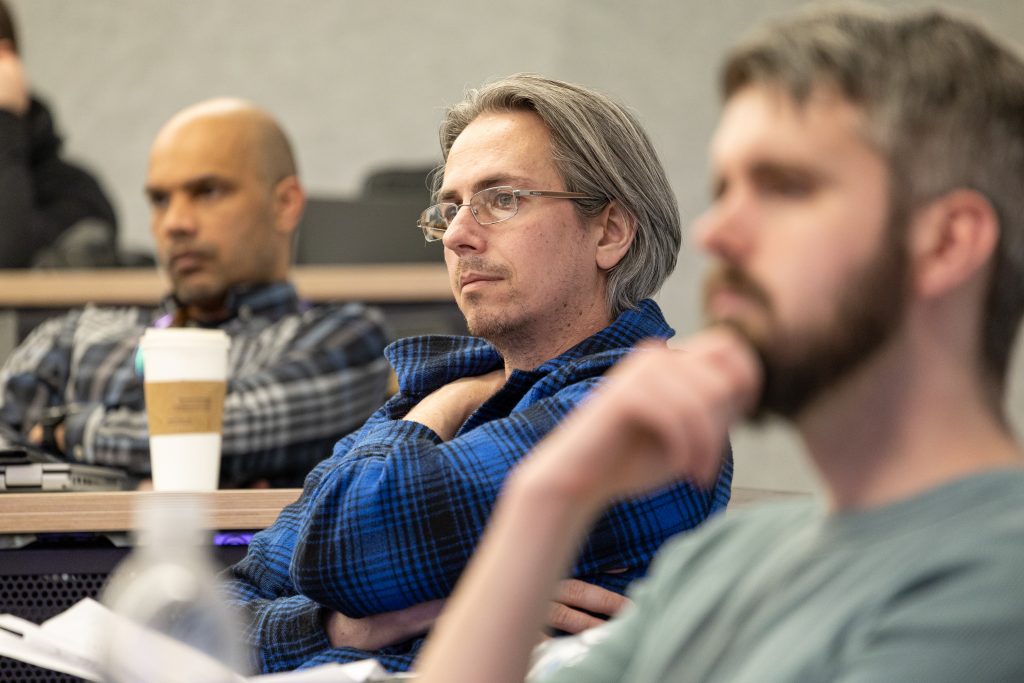 Please join the UW Department of Electrical & Computer Engineering for the 2023-2024 Research Colloquium Series on Tuesday mornings, featuring experts discussing exciting current issues in the electrical and computer engineering field!
Lectures will be held in person during the autumn quarter at the scheduled days and times (all times are Pacific Time). Talks are free and open to the UW community. See below for individual speakers' bios and lecture information.
Contact events@ece.uw.edu to receive Zoom links and passwords for individual lectures, or subscribe to our ECE talk announcement mailing list (ECE-talk_announce@uw.edu).
To watch previous Research Colloquium Series videos, select an academic year on the sidebar to the right, or visit our YouTube page to view lectures and other UW ECE content available to the general public.
---
EE 491a / EE 500c students
Colloquia
Autumn
Jen Yoshimura, PNNL
2023-10-03 10:30:00
ECE 125
Abstract
Neal Patwari, Washington University at St. Louis
2023-10-10 10:30:00
ECE 125
Abstract
Duygu Kuzum, UCSD
2023-10-17 10:30:00
ECE 125
Abstract
Jeremy Brown, Johns Hopkins
2023-10-24 10:30:00
ECE 125
Abstract
Constantine Sideris, USC
2023-10-31 10:30:00
ECE 125
Abstract
Crystal Senko, University of Waterloo
2023-11-07 10:30:00
ECE 125
Abstract
Ehsan Afshari, University of Michigan
2023-11-14 10:30:00
ECE 125
Abstract
Jonathan Balkind, University of California, Santa Barbara
2023-11-21 10:30:00
ECE 125
Abstract
Naomi Fitter, Oregon State University
2023-11-28 10:30:00
ECE 125
Abstract
Joonhee Choi, Stanford
2023-12-05 10:30:00
ECE 125
Abstract