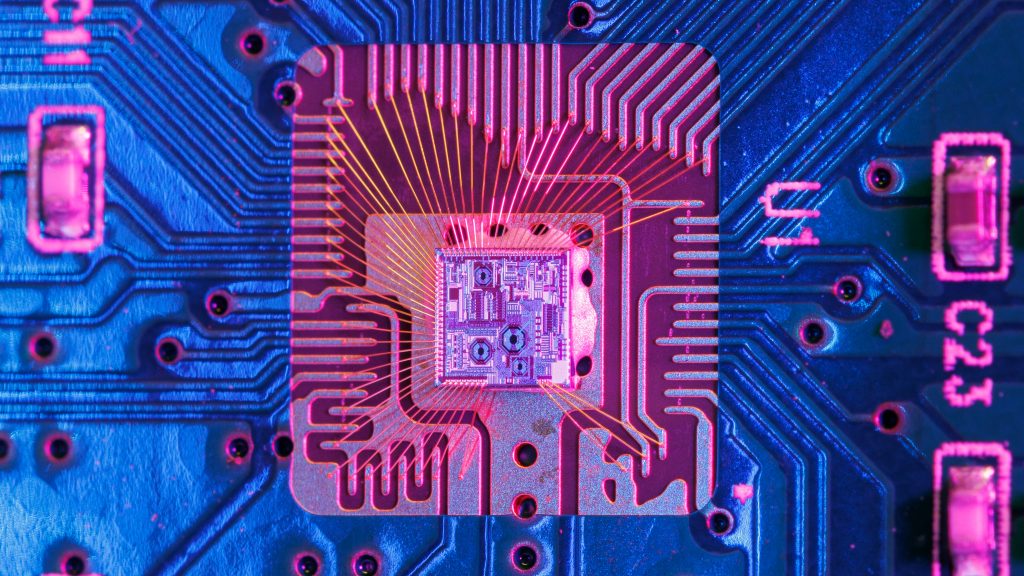 The CHIPS and Science Act of 2022 is helping UW ECE faculty researchers make groundbreaking and exciting new advancements in chip and semiconductor technologies. Read about the latest developments and related news stories below!
---
A new kind of chip for quantum technology
A UW research team led by UW ECE and Physics Associate Professor Arka Majumdar has moved quantum technology development a significant step ahead, demonstrating a new kind of silicon photonic chip that could work as a solid foundation for building a quantum simulator, one with useful applications in the real world. More>>
---
How UW ECE is ready for the CHIPS and Science Act
The CHIPS and Science Act of 2022 is making historic investments in semiconductor research, workforce development and manufacturing. Learn how UW ECE is prepared and well-positioned to leverage these opportunities. More>>
---
Sajjad Moazeni receives Google Research Scholar Program award to develop faster computer networks for AI and machine learning in the cloud
UW ECE Assistant Professor Sajjad Moazeni is developing a new type of computer chip for use in data centers. This "smart" chip will help make AI and machine learning applications faster, more powerful and energy efficient. More>>
---
New 'eyes' for self-driving cars
A UW ECE research team led by UW ECE and Physics Professor Mo Li has invented a new type of light detection and ranging, or LiDAR, technology that helps autonomous vehicles "see" distant objects. This on-chip device also has a wide range of other potential applications, including use in robotic systems found in agriculture, global supply chains, and medical imaging. More>>
---
UPWARDS for the Future
The U.S.-Japan University Partnership for Workforce Advancement and Research & Development in Semiconductors (UPWARDS) for the Future is a collaboration between six U.S. universities and five Japanese universities, working with industry partners, to provide advanced training and research opportunities that will grow the semiconductor workforce and help the U.S. and Japan build more of the semiconductors that both nations need.
Learn more about this unique partnership through the links below: