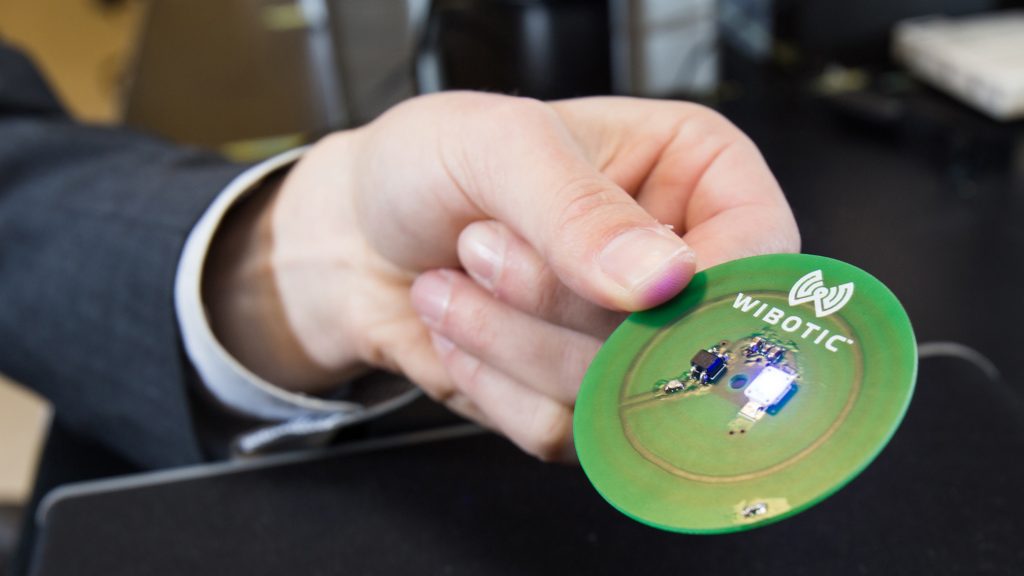 WiBotic is changing the future of how robots recharge.
There's Nothing We Can't Do
The University of Washington has long fostered a culture of innovation – and in 2015 this was affirmed when Reuters ranked the UW as the most innovative public university in the world, a ranking that still stands! Playing a lead role in this success is UW ECE, which has a strong history of entrepreneurship.
We believe that empowered students go on to illuminate possibilities and drive change throughout our country and all over the world. UW ECE's ongoing innovation encouragement efforts have already yielded outstanding results. We've earned recognition as a leader in campus entrepreneurship with the most startups of any UW department since 2009 – in 2015 alone, UW ECE reported 44 innovations, four start-up companies, 65 patents filed and 18 patents issued.
CoMotion Presidential Innovation Fellows
We believe that creating a spark and uncovering passion within another individual is a special skill. To recognize the success and impact of their entrepreneurship activities, five UW ECE professors are current CoMotion Presidential Innovation Fellows: Matt Reynolds, Joshua Smith, Howard Chizeck, Shyam Gollakota and Shwetak Patel. With two-year terms, fellows serve as mentors to others pursuing entrepreneurship across campus. Innovation Fellows are nominated by UW deans and department chairs and approved by the UW President. Professor Vikram Jandhyala is an emeritus CoMotion Presidential Innovation Fellow. More »
Start-Up Central
Few things excite the spirit of an engineer like seeing an idea come to life as a real-world application. Our faculty and students frequently take their research from the lab to the marketplace with resounding success. Below are a few start-ups that got their start in UW ECE.
Entrepreneurial Engineering Capstone Projects
Uncover new opportunities, explore creative solutions and reimagine what's possible while working with a dedicated group of students on entrepreneurial engineering projects through the new Senior Capstone Design course. Working in teams on industry-sponsored projects fuels discussion and encourages a collaborative spirit while developing skills in innovation, systems engineering and project management. More »
Entrepreneurship Resources
UW ECE offers several great resources to students interested in entrepreneurship. Most are listed above. However, we also have two outstanding opportunities for collaboration.  The Washington Nanofabrication Facility offers a lab that is the largest public access fabrication center in the Pacific Northwest, with 15,000 square feet dedicated to laboratories, cleanrooms and user spaces focused on enabling basic and applied research, advanced research and development, and prototype production. The makerspace is a community center dedicated to collaboration. It provides access to a wide variety of tools and equipment for prototyping, as well as studio space for individuals and teams to create and share projects.