The UW Electrical & Computer Engineering's ENGineering INnovation and Entrepreneurship (ENGINE) capstone program is the culmination of a student's electrical and computer engineering education. The ENGINE program was created to enable students to work in teams on industry sponsored projects. At the end of the academic year, students present their projects to peers, industry professionals and faculty in our ENGINE Showcase event. For more detailed information, please see our ENGINE page.
2020 ENGINE Showcase – Virtual Poster Exhibition
Monday, June 1 – Sunday, June 7, 2020
Check out the interactive program below to view individual research project posters! (Click on a project title or abstract to see a project poster. For best results, use Chrome or Firefox browsers.) PDF not displaying? – Click here

The RealWear team of Richard Burberry, Nicholas Mathews and Nathan McCown worked with industry mentor, Alex Rodriguez, and faculty advisor, Tai-Chang Chen, to design, develop and test an "Infrared Camera for HMT-1", a custom PCB and 3D-printed housing for a Lepton infrared camera to interface with RealWear's HMT-1 headset, maintaining a low-profile and industrial design.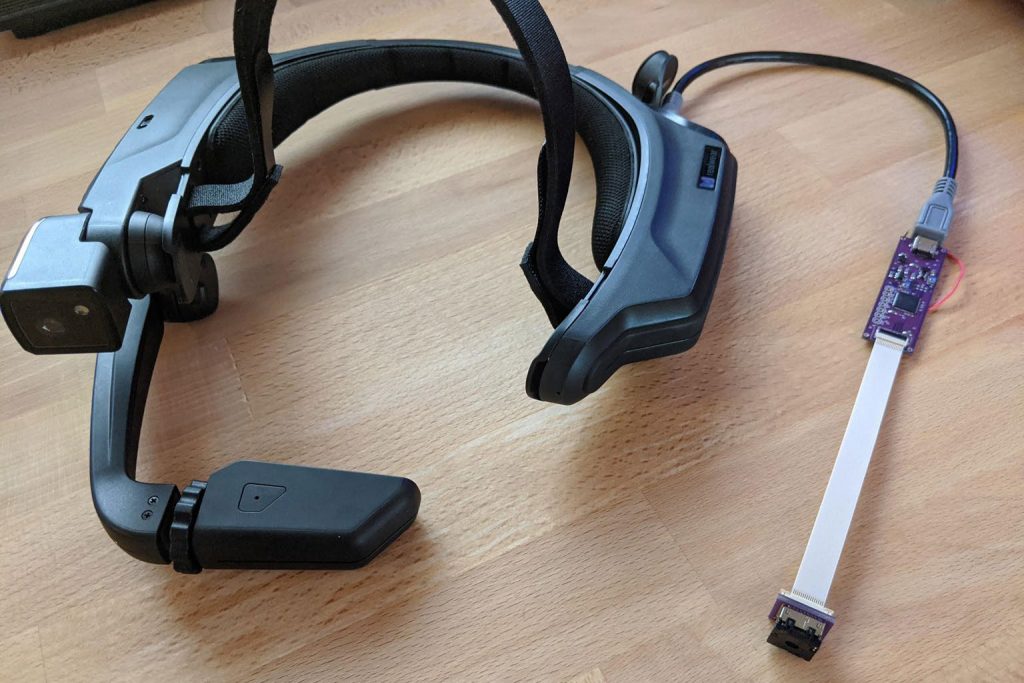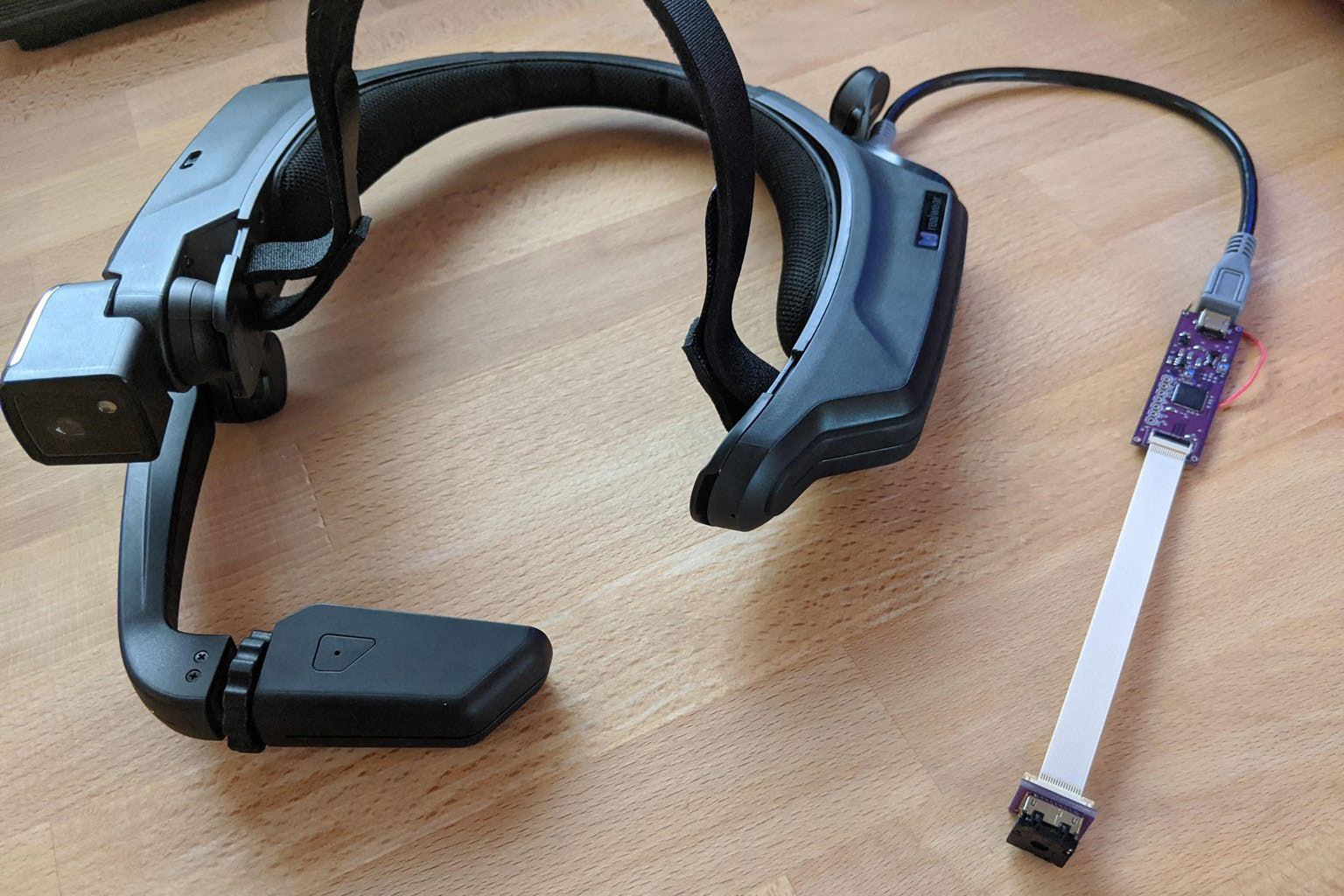 ---

The University of Washington College of Engineering's group members Jieling Wang, Haotian Yuan, Kalana Sahabandu, Batina Shikhalieva and Yimeng Li worked with industry mentors, Ted Hanson and Bridget Faherty, and faculty advisor, Payman Arabshahi, to develop a web application with a background database that can be used internally for College of Engineering departments to manage, process and track administrative and financial requests for both students and fiscal staff, including purchasing, reim­bursements, travel requests (booking and reimburse­ments), and procard document submission.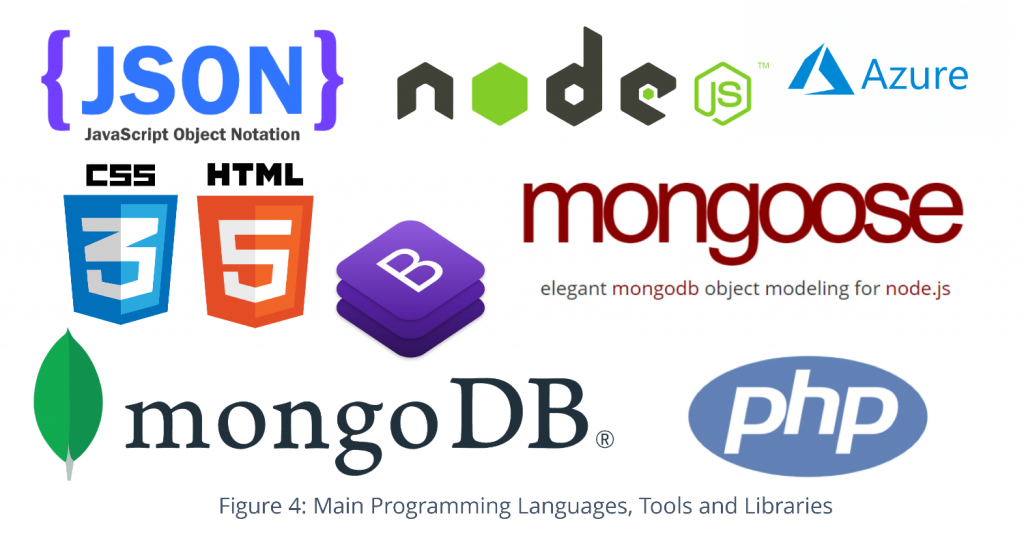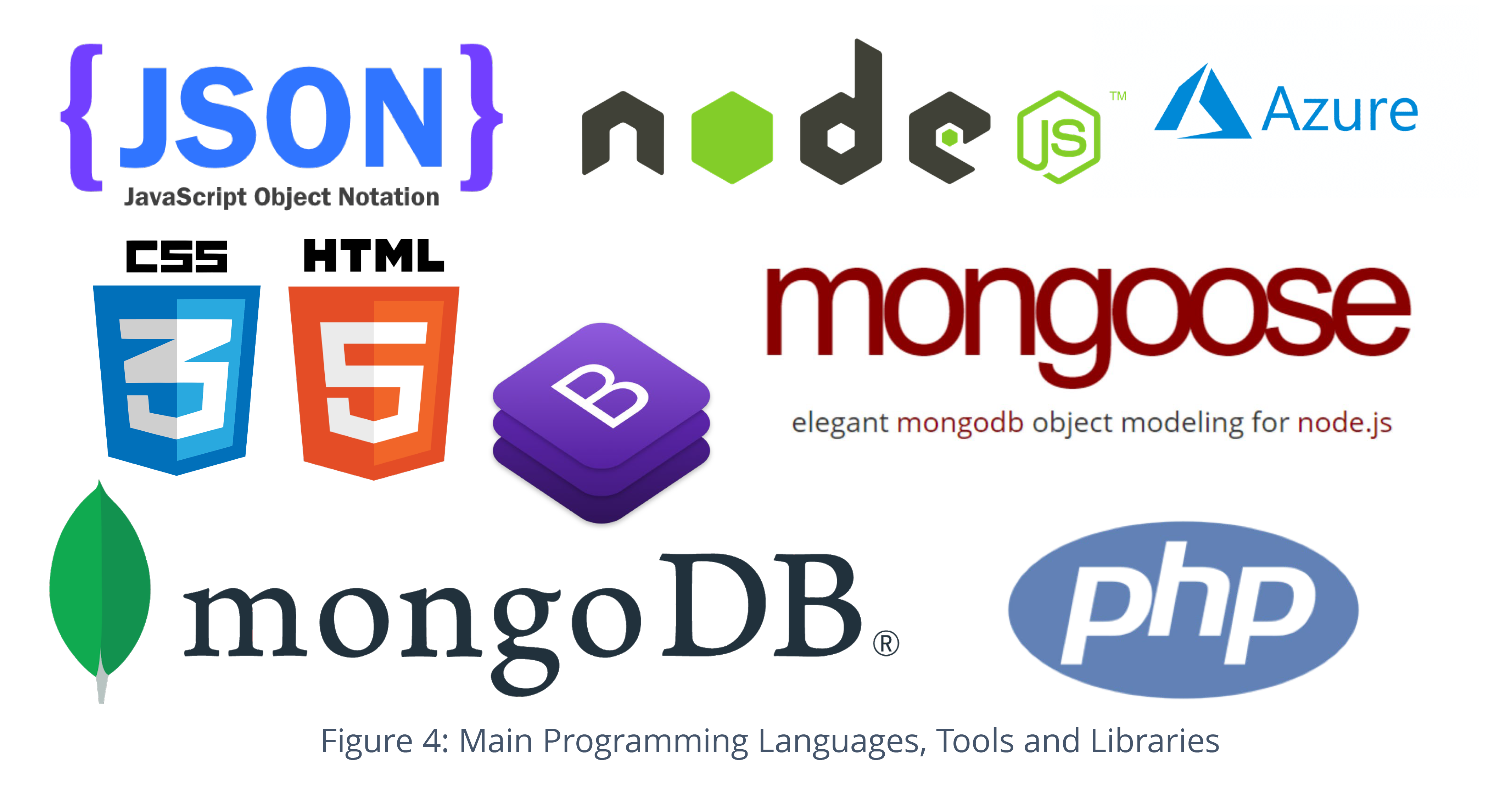 ---

The Microsoft-sponsored team of Marcus Chu, Wichwong Premvuti, Ian Good and Khai Pham worked with industry mentors, Nicholas Keehn and Corina Arama, and faculty advisor, Howard Chizeck, to develop a computer vision-based platform to repair data center servers with variable pose using two collaborative robotic arms.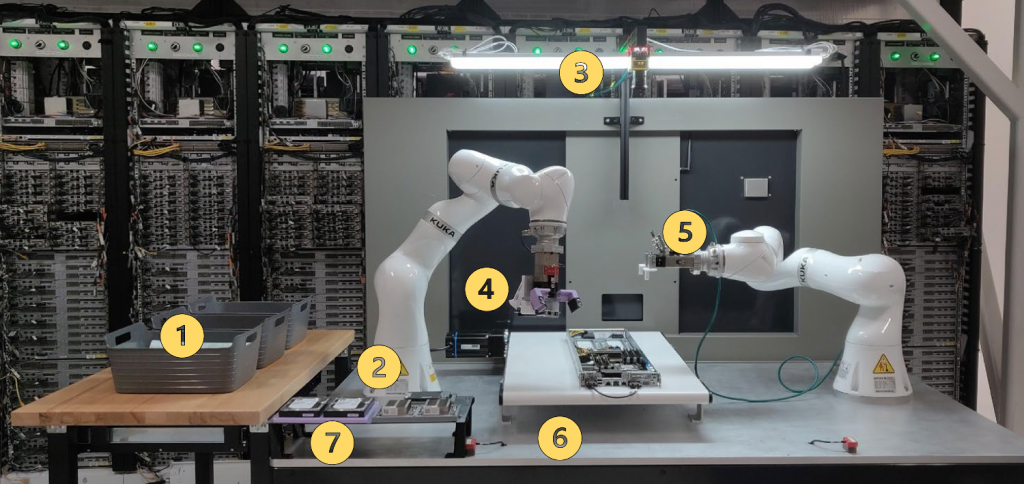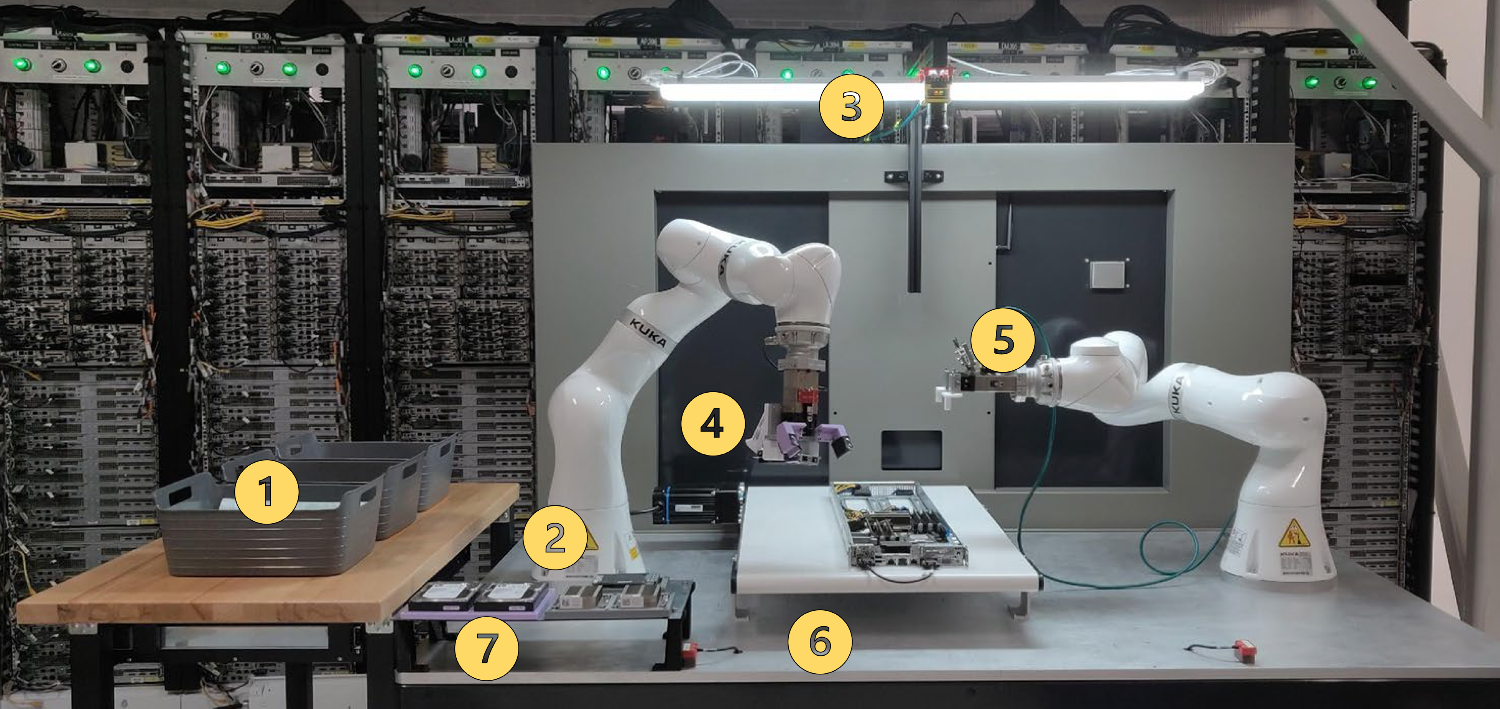 ---
Students embrace twice the problem-solving
Read about the Hydro-CUB (Compact Utility Bot) team's collaborative process with students in Civil & Environmental Engineering! ECE students Sherman White and Jina Yoo created a remote-controlled sensing vehicle prototype for the Washington State Department of Transportation (WSDOT) that will be used to monitor confined spaces.
---
past showcases

2019 ENGINE Showcase
Monday, June 3, 2019
Our third annual ENGINE showcase was a huge success. Read about the highlights and check out photos from the event. Check out the interactive 2019 ENGINE program below to see project posters and sponsors. Additionally, visit the UW College of Engineering's Capstone page for more information.
2019 ENGINE Program
(Click on a project title or abstract to see a PDF of their poster. For best results, use Chrome or Firefox browsers.)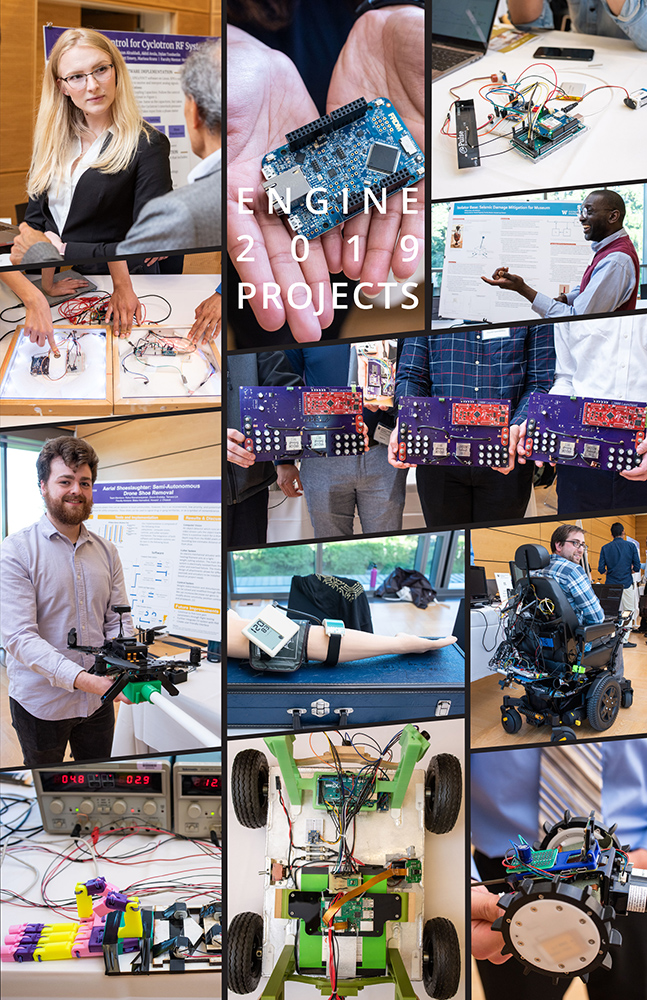 ---
2018 ENGINE Showcase
Friday, June 1, 2018
Our second annual ENGINE showcase featured nearly 40 projects. For more on the 2018 fair, read our spotlight article.
2018 ENGINE Program
---
2017 ENGINE Showcase
Tuesday, May 30, 2017
At our inaugural event, more than 30 projects were presented, addressing issues on health, the environment, power and energy, and technology. The award for best capstone project went to the Booz Allen Hamilton OceanLens team of Will Butterton, Yicheng Wang, Justin Skubic and Jared Nakahara. For more on the 2017 fair, read our spotlight article.
2017 ENGINE Program