The UW Electrical & Computer Engineering's ENGineering INnovation and Entrepreneurship (ENGINE) capstone program is the culmination of a student's electrical and computer engineering education. The ENGINE program was created to enable students to work in teams on industry sponsored projects. At the end of the academic year, students present their projects to peers, industry professionals and faculty in our ENGINE Showcase event. For more detailed information, please see our ENGINE page.
2020 ENGINE Showcase – Virtual Poster Exhibition
Date: Monday, June 1 – Sunday, June 7, 2020
Interactive virtual event program coming soon!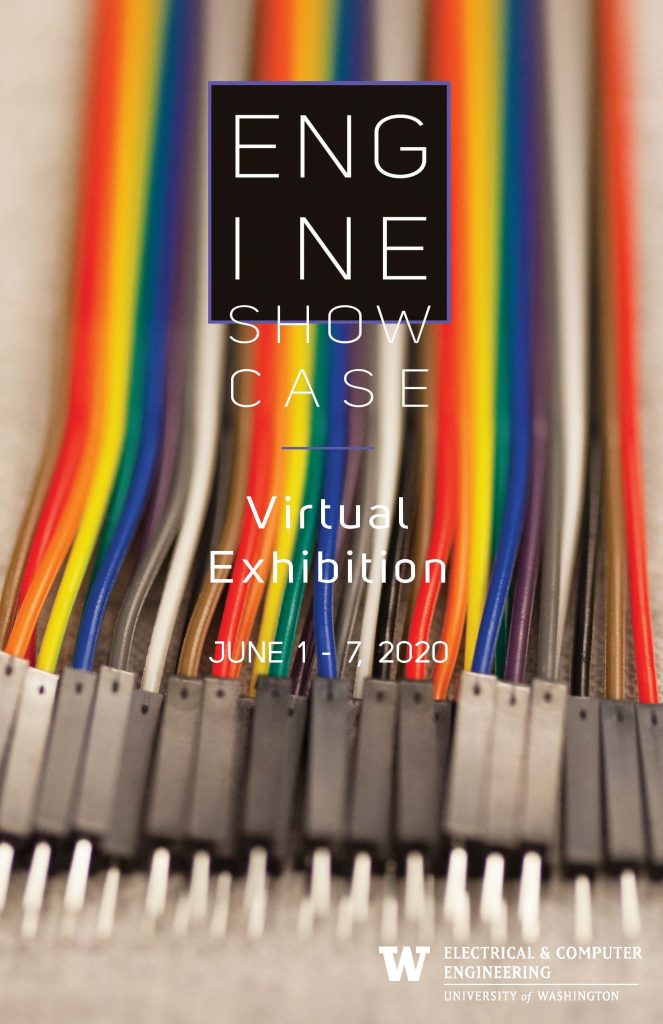 ---
past showcases

2019 ENGINE Showcase
Monday, June 3, 2019
Our third annual ENGINE showcase was a huge success. Read about the highlights and check out photos from the event. Check out the interactive 2019 ENGINE program below to see project posters and sponsors. Additionally, visit the UW College of Engineering's Capstone page for more information.
2019 ENGINE Program
(Click on a project title or abstract to see a PDF of their poster. For best results, use Chrome or Firefox browsers.)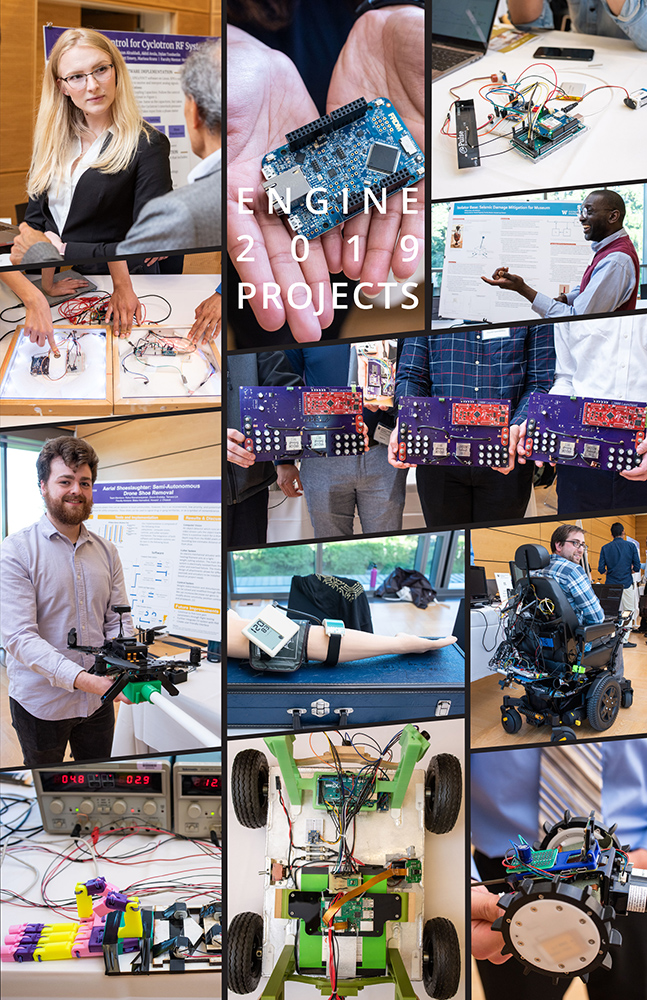 ---
2018 ENGINE Showcase
Friday, June 1, 2018
Our second annual ENGINE showcase featured nearly 40 projects. For more on the 2018 fair, read our spotlight article.
2018 ENGINE Program
---
2017 ENGINE Showcase
Tuesday, May 30, 2017
At our inaugural event, more than 30 projects were presented, addressing issues on health, the environment, power and energy, and technology. The award for best capstone project went to the Booz Allen Hamilton OceanLens team of Will Butterton, Yicheng Wang, Justin Skubic and Jared Nakahara. For more on the 2017 fair, read our spotlight article.
2017 ENGINE Program