Abstract
In the early morning of February 1, 2003, the space shuttle orbiter Columbia was lost on its re-entry back to Earth after completing a flawless 16 day mission in space. The subsequent investigation of the accident was the most extensive forensic effort in history, and involved thousands of scientists, engineers, ground searchers, and investigators from NASA and other agencies of the Federal Government. The Columbia Accident Investigation Board (CAIB) was assembled and headed by retired Admiral Hal Gehman to provide an independent investigation into the cause and circumstances of the accident. Prof. Greg Kovacs of Stanford University helped lead the team in debris analysis efforts at the Kennedy Space Center in Cocoa Beach, Florida, and Professor Bruce Darling of the University of Washington was responsible for the engineering analysis of the electronic systems and avionics sensor data at the Johnson Space Center in Houston, Texas. This talk will present the story of the investigation from both of these perspectives and explain how the electronic data and ground debris were analyzed to reveal the technical causes responsible for the Columbia accident. The full report of the CAIB was presented to the United States Congress in August of this year.
Biographies
Dr. Gregory T. A. Kovacs is an Associate Professor of Electrical Engineering at Stanford University with a courtesy appointment in the Department of Medicine. He received a BASc degree in Electrical Engineering from the University of British Columbia, an MS degree in Bioengineering from the University of California, Berkeley, and a Ph.D. and an M.D. degree from Stanford University. His present research areas include biomedical instruments and sensors, miniaturized spaceflight hardware, and biotechnology. In addition, Dr. Kovacs is the Director of Medical Device Technologies for the Astrobionics Program at the NASA Ames Research Center, and for the Stanford-NASA National Biocomputation Center. He helps direct a variety of projects spanning wearable physiologic monitors, biosensor instruments for detection of chemical and biological warfare agents and space biology applications, and free-flyer experiment payloads.
He has published extensively in technical literature, including authorship of a popular engineering textbook. He is a long-standing member of the Defense Sciences Research Council (DARPA), and has served as Associate Chair and Chairman. He also has extensive industry experience including co-founding several companies, most recently Cepheid in Sunnyvale, CA, supplier of advanced instrumentation for nucleic acid diagnostics He received an NSF Young Investigator Award, held the Noyce Family Chair, and was a Terman and then University Fellow at Stanford. He is a Fellow of the American Institute for Medical and Biological Engineering. Dr. Kovacs is a private pilot, scuba diver, and a Fellow National of the Explorers Club.
He has considerable field experience, including a successful expedition to Palau in 2000 to locate and document downed WWII aircraft in various underwater and jungle locations. Later that year, he led a team of Stanford researchers with the U.S. Marine Corps at 29 Palms, CA, for a successful field test of a portable biological toxin detection system developed in his laboratory. Through the DSRC, he has also participated in numerous military activities. He is currently involved in hands-on field testing of NASA wearable monitors in high altitude conditions, with several field tests completed in 2003.
He recently served as the Investigation Scientist for the debris team of the Columbia Accident Investigation Board, having worked for the first  four months after the accident at the Kennedy Space Center, Florida. In this role, he carried out physical, photographic, x-ray, chemical and other analyses on selected items from the nearly 90,000 pounds of recovered debris and worked toward understanding the nature of the accident.
Dr. Robert Bruce Darling was born in Johnson City, Tennessee on March 15, 1958. He received the B.S.E.E. (with highest honors), M.S.E.E., and Ph.D. degrees in Electrical Engineering from the Georgia Institute of Technology in 1980, 1982, and 1985, respectively.
He has held summer positions with Sperry-Univac, Bristol, Tennessee, and Texas Instruments, Johnson City, Tennessee, and from 1982 to 1983, he was with the physical Sciences Division of the Georgia Tech Research Institute, Atlanta, Georgia. In 1985, he joined the Department of Electrical Engineering, University of Washington, Seattle, as an Assistant Professor. He was promoted to Associate Professor in 1990 and to Full Professor in 1999. From 1995 to 1996, he was a Visiting Associate Professor at Stanford University, Stanford, CA. Currently he is also an Adjunct Professor of Bioengineering and Director of the Electrical Engineering Micro-Fabrication Laboratory and the Center for Applied Microtechnology. His research interests include electron device physics, device modeling, microfabrication, circuit design, optoelectronics, sensors, electrochemistry, and instrumentation electronics. Three small companies have been launched from technologies developed in his research group at the University of Washington.
Dr. Darling is a senior member of the Institute of Electrical and Electronic Engineers, a member of the American Physical Society, the American Vacuum Society, the Optical Society of America, and is a registered Professional Engineer in the state of Washington. He presently serves as a member of the Defense Sciences Research Council which advises the DSO and MTO offices of DARPA. Over winter and spring of 2003, he served as a forensic investigator for the space shuttle orbiter Columbia accident. Since September of 2003, he has been the Acting Chair of the Department of Electrical Engineering at the University of Washington.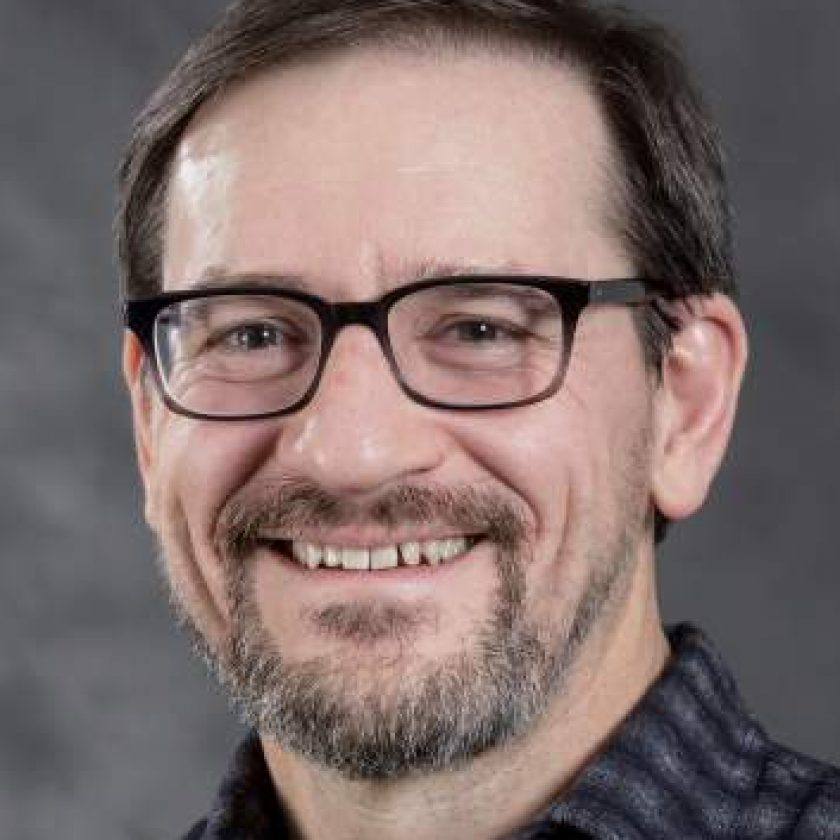 Gregory T. A. Kovacs, Robert Bruce Darling
Stanford University, UW Electrical Engineering
EEB 125
4 Dec 2003, 12:00am until 12:00am