Abstract
At T-Mobile, we refer to ourselves as the "Un-carrier"—we're not afraid to challenge standard industry practices that treat customers as numbers instead of people. We'll discuss some of the unique approaches T-Mobile has been pioneering, to the benefit of our customers and our employees.  We'll focus specifically on the efforts of the Product and Technology organization to build capabilities and transformation into the processes, people and technologies that bring to life T-Mobile's innovative experiences. We'll discuss a culture that enables developer-led innovation, forms product-based organizations, contributes to open source communities (see https://opensource.t-mobile.com), and creates high-performing agile teams. We'll touch on the topics of containerization and the use of Elastic compute.
We'll also cover some of the innovative changes T-Mobile has made within customer service. For the past 12 months+, customers needing assistance are paired with a tight-knit group of experts.  Our Team of Experts (TEX) teams serve a small pool of customers for a specific market, and function a lot like a small business, focusing on performance and P&L, instead of call times.  Teams work together in shared spaces (aka pods) and are encouraged to seek effective and creative ways to solve customer problems, partnering as needed with others in their pod and collectively ensuring our customers are kept happy.  The Product and Technology organization is tasked with designing, building, and maintaining the toolsets these TEX employees rely on.
Bio
Kevin Lau is Senior Director of Software Development in T-Mobile's Product and Technology organization.  America's Un-carrier is redefining the way consumers and businesses buy wireless services through leading product and service innovation.
Lau oversees all aspects of T-Mobile's Frontline Experience Development team.  The team develops and operates the frontline tools that support the Care and Retail channels, which in turn support T-Mobile's end users.  With teams in offices located in Bellevue (WA), Bothell (WA) and Atlanta, Frontline Experience Development is brought in to help assess new concepts to support the Frontline.
Lau has previously led teams that created and provided improved experiences for Digital and Frontline channels in IT DevOps, Network Engineering, and Mobile Development.  The scope of Lau's involvement across these domains has included several large-scale T-Mobile Un-Carrier moves and key organizational programs, including: Video Binge-On, T-Mobile Tuesdays, T-Mobile Application, and T-Mobile exclusive retail store solutions.
Lau is passionate about building highly efficient large-scale mobile apps and cloud systems that deliver delightful user experiences; using open source software and modern design patterns; and building innovative and collaborative cultures.
Lau began his career in 1998 as a Care Rep for AT&T Wireless Services. His professional experience includes:
Product development of multimedia clients and services, cellular network architecture, wireless service and product design. Research and development for new services on the Android platform
Real-time video communication over wireless networks, DRM, and cross layer wireless optimization
Large scale system deployments using public cloud
Lau attended the University of Washington, where he earned a Master's degree and Bachelor of Science degree in electrical engineering, with a focus on wireless communications and a minor in mathematics.
Lau has been recognized during his career.  He a winner of the T-Mobile PEAK achievement and TEC awards and was recently selected to participate in an exclusive six-month program for emerging executives.
Lau strongly believes that failure is just a step closer to success, and taking calculated risks is necessary for a successful business. He enjoys seeing his team's personal growth and business benefits come to life.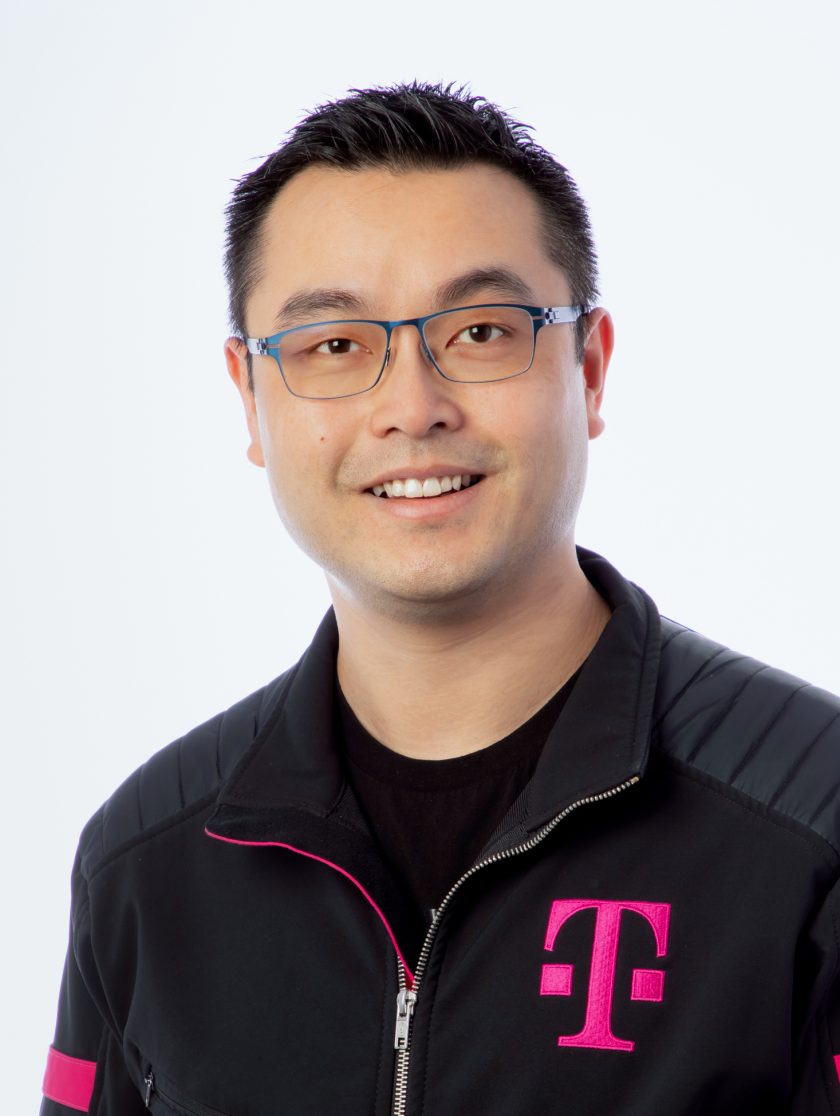 Kevin Lau
T-Mobile's Product and Technology
105 ECE
19 Nov 2019, 10:30am until 11:30am