Abstract
What is innovation and what is effective innovation? This brief introduction to the colloquium series will discuss how technological innovation is systemic and is fueled by a multitude of actors, networks and relationships, as opposed to the myth of the lone inventor. It is a complex and a messy process. The talk will examine a few case studies that provide a glimpse into the systems of innovation in different contexts. Insights from these cases will help provide a broad analytical framework grounded in literature that will set the stage for the rest of the talks in the series. The framework can be used as a guiding tool to think about technological innovation as a system, identify the various components and relationships that enable effective innovation and as engineers, reflect on one's own role and responsibilities in the process.
Shruti Misra Bio
Shruti Misra is a graduate student at the Department Electrical & Computer Engineering (UW ECE) at the University of Washington, Seattle. Her research interest is broadly focused on studying the role of university-industry partnerships within innovation systems. She is interested in the various ways that universities and industry come together and participate in driving technological innovation at the regional and global level. Her research interests were inspired by her experience as a long-time teaching assistant for the ECE department's industry sponsored design capstone, also known as ENGINE.  She is currently working with the Pacific Northwest Economic Region (PNWER) and Moonbeam Exchange to launch an accelerator that engages industry, academia and government stakeholders to accelerate technologies that can enable the safe reopening and resilience of the tourism, performing arts, travel and hospitality industries (TPATH) in the Pacific Northwest, which have been hard hit by the COVID-19 pandemic.
She has a technical background in embedded systems, control theory and machine learning. Her prior industry experiences include firmware development at Microsoft as well as hardware and software development for Athena Energy Corp, a local startup that developed smart solar inverters.
Abstract
UW is a research powerhouse which produces many new innovations that may have commercial and societal impact. Like most universities UW has a tech transfer office, CoMotion, with a mission to facilitate moving these ideas from the lab to marketplace, typically by a license to an existing company or spinning out a startup. However, many such innovations are too early in technical and commercial development for a license or a startup. To bridge this gap CoMotion runs a wide array of programs to further develop innovations so they can move to the next stage of commercialization.
Ryan Buckmaster Bio
Ryan Buckmaster has been with CoMotion for over a decade and currently develops and manages programs to facilitate the commercialization and increased impact of UW innovations including the CoMotion Innovation Gap Fund and mentor programs as the Associate Director of Innovation Investments. Prior to that he worked as an Innovation Development manager at CoMotion helping researchers from the College of Engineering and School of Medicine move their innovations towards commercialization through licenses to existing companies or spinning out new startups. Ryan also has degrees in Materials Science and Chemical Engineering and has worked in the semiconductor industry as a process engineer.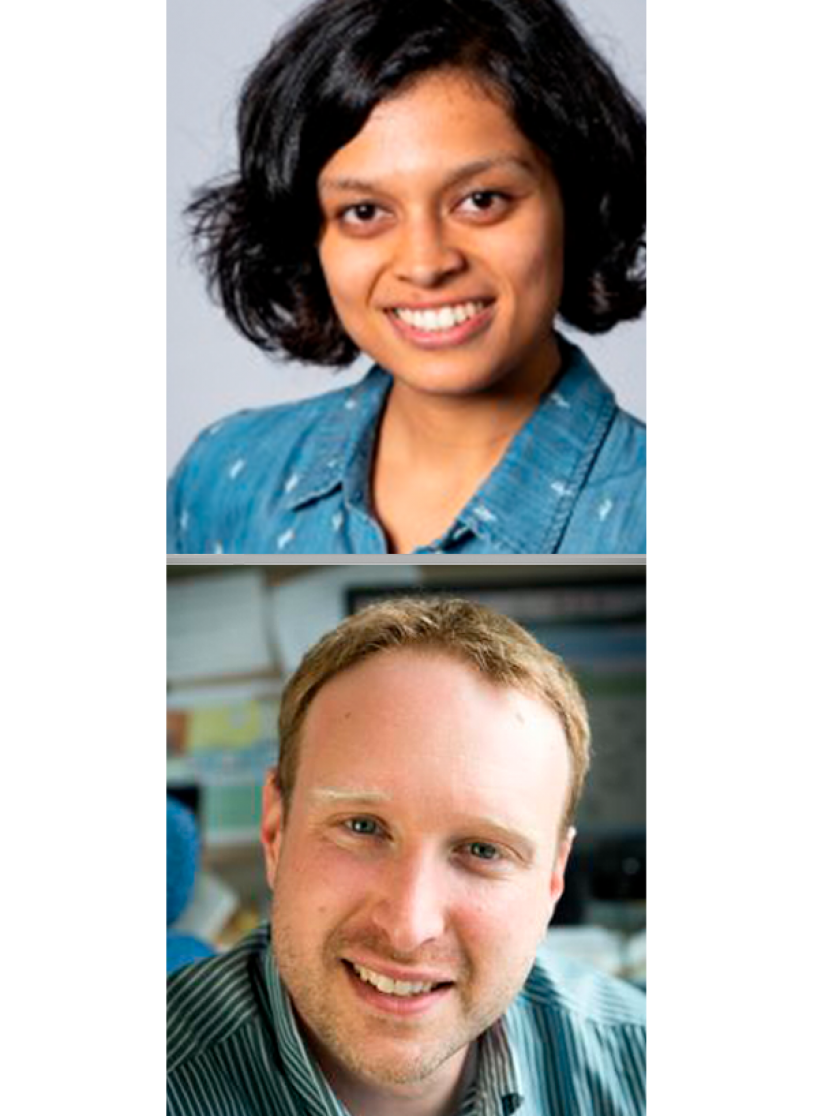 Shruti Misra & Ryan Buckmaster
UW ECE / UW CoMotion
ECE 125
5 Oct 2021, 10:30am until 11:30am
Denise Wilson