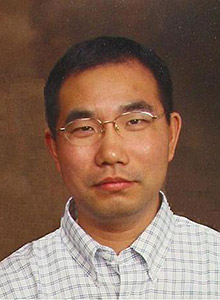 EE Adjunct Professor Kaibao Nie was lead author on the paper recently selected by IEEE Transactions on Biomedical Engineering to receive its 2010 Outstanding Paper award. The paper, "Encoding frequency modulation to improve cochlear implant performance in noise", was authored by Nie, Ginger Stickney, and Fan-Gang Zeng.
The award was presented at the 32nd Annual International Conference of the IEEE Engineering in Medicine and Biology Society in Buenos Aires last month.
Kaibao collaborates at UW with EE Professor Les Atlas and Bioengineering Professor Jay Rubinstein.
Congratulations!
Related Links
IEEE Engineering in Medicine and Biology Society
EMBC 2010
Professor Nie's home page