Story by Wayne Gillam | UW ECE News
University of Washington Department of Electrical & Computer Engineering (UW ECE) faculty members Jenq-Neng Hwang and Rania Hussein are known for their dedication to students. This year, each was formally recognized by the UW Career Center @ Engineering (CC@E) with a 2020 Faculty Appreciation for Career Education & Training (FACET) award. The annual award recognizes UW College of Engineering (CoE) faculty who have positively impacted their students' academic and professional development.
This is the second year for the FACET award. Last year, UW ECE faculty members Blake Hannaford, Daniel Kirschen, Mari Ostendorf, John Raiti and Georg Seelig were recognized.
In March, the CC@E asked CoE students to nominate faculty for the 2020 award. Any faculty member, lecturer or instructor whose home department is within the CoE is eligible for the honor. Award recipients are nominated and chosen based on demonstrated commitment to their students, mentorship and ability to connect students to internship and/or job opportunities. Hussein and Hwang are among 36 CoE faculty members who received a FACET award this year. The CC@E hopes to hold an event in the fall to recognize the award recipients in-person.
Jenq-Neng Hwang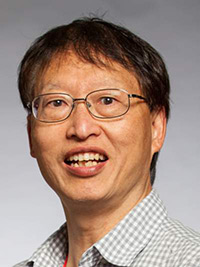 Professor Jenq-Neng Hwang joined UW ECE in 1989 and served as the Associate Chair for Research from 2003 to 2005, and again from 2011 to 2015. He is currently the UW ECE Associate Chair for Global Affairs and International Development. Hwang is also founder and co-director of the Information Processing Lab. He has written more than 380 journal, conference papers and book chapters in the areas of machine learning, multimedia signal processing, computer vision, and multimedia system integration and networking. He also has a close working relationship with industry on artificial intelligence and machine learning.
"During the discussion of whether or not to pursue a Ph.D. or head directly into industry, Professor Hwang gave solid and practical details about the pros and cons of each option," said the student who nominated Hwang for a FACET award. "This helped me to identify the best path based on my concerns."
"I am extremely honored to be one of the recipients of the FACET award this year," Hwang said. "It has been my greatest pleasure to teach and advise all the motivated and hardworking undergraduate and graduate students in my classes and my research lab."
Rania Hussein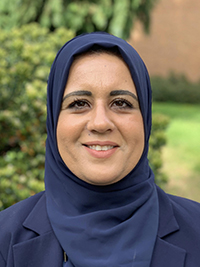 UW ECE faculty member Rania Hussein is a senior IEEE member and has over 10 years of work experience in higher education where she has developed and taught courses at all levels in electrical engineering and computer science. She has a strong teaching portfolio backed by high ratings from her students' course evaluations. Before joining UW ECE in 2018, she was an electrical engineering lecturer at UW Bothell. She also has worked as a research engineer at the Walt Disney Company, focusing on data mining, sentiment analysis of the social web, and gamification to increase web presence and customer engagement. Hussein's current research interests are embedded systems, image processing and machine learning. She is actively involved in supervising undergraduate research, and her students often go on to become successful industry professionals in high-profile companies. Hussein also has experience serving as a board member and executive director to non-profits promoting diversity and the social and educational development of women and youth.
"Dr. Hussein is the instructor of my first and second embedded class. She uses fun stories and vivid metaphors to explain challenging concepts. She is also very caring," said the student who nominated Hussein. "The feeling she left me with was that there are people who care about whether or not I understand my classes. She's the best."
"I am humbled and honored to be a recipient of a FACET award, along with a great group of established educators from the UW College of Engineering," Hussein said. "This award is a great morale boost and it inspires me to work even harder to live up to my students expectations of making a positive impact on their education and careers."
In addition to facilitating the FACET award, the CC@E provides students at the CoE with a full suite of job-search and career development services. For more information, visit the CC@E website.