Adapted from the UW College of Engineering website
The UW College of Engineering honors annually the contributions of its staff, faculty and students who exemplify commitment to innovation, leadership and service. This year, several awardees are from UW ECE. These award recipients built connections in virtual classrooms; led diversity, equity, and inclusion efforts; and supported the UW community during unprecedented and challenging times. They work individually and with colleagues, students and associates across the University and in the wider engineering community to build excellence in higher education, address the world's most pressing issues and develop engineers ready to become leaders in the 21st century.
2021 UW ECE awardees are listed below. To view a complete list of all award recipients, view the UW College of Engineering announcement.
2021 UW ECE Awardees
Faculty Award: Junior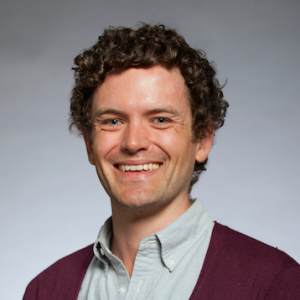 UW ECE assistant professor Sam Burden is an expert in sensorimotor control and hybrid systems and their application to robotics, neuroengineering and cyber-physical systems. He is a founding co-director of the Laboratory for Amplifying Movement and Performance (AMP Lab), where his research focuses on developing mathematical and computational modeling tools to enable collaborative learning and control between humans and machines. As a first-generation college graduate and UW engineering alum, Burden is committed to broadening participation in engineering, a goal he pursues in his role as UW ECE diversity, equity and inclusion coordinator. Burden works to define and implement the department's DEI goals through the formation of an advisory committee and partnering with other department leaders on strategic planning, funding, hiring and recruiting. He is the recipient of an ARO Young Investigator Award, WRF Early Faculty Award and an NSF CAREER Award.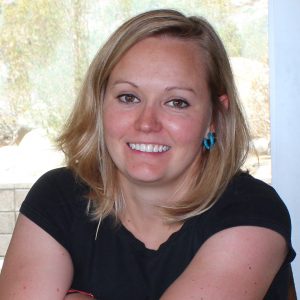 UW ECE assistant professor Lillian Ratliff works at the intersection of game theory, machine learning, and control and dynamical systems. Her research has led to fundamental contributions to theory and resulted in widely used algorithms in large scale learning-based intelligent systems. Her work in intelligent decision-making has influenced the mechanisms and technology used to set parking policy in Seattle and resulted in algorithms that aim to mitigate bias in the scientific peer-review process. Says UW ECE Professor and Chair Eric Klavins, "Ratliff has a track record of creating order out of chaos in areas where new approaches are often used without much understanding of why they work." Ratliff's research has appeared in top-tier conferences and journals, and as a teacher and mentor, she has facilitated collaborations with students and faculty across the UW and institutions around the world. Her honors include the NSF CISE CRII Award, NSF CAREER Award and ONR Young Investigator Award. Her work has been recognized by the National Academy of Engineering through an invitation to speak at the NAE China-America Frontiers of Engineering Symposium.
Faculty Award: Research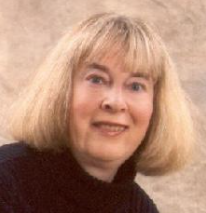 UW ECE professor Linda Shapiro has more than 48 years of research experience in computer vision, image and multimedia database systems, and artificial intelligence. She has made seminal contributions on graph-based matching, CAD-model-based vision, image retrieval, and medical image analysis. She's written nearly 300 research papers and five books and was named a fellow of the Institute of Electrical and Electronics Engineers (IEEE) in 1996 and a fellow of the International Association for Pattern Recognition (IAPR) in 2000. As an educator, Shapiro is dedicated to her students, helping them to strategically choose projects that further their research goals and lead to exciting careers. She has supervised 45 Ph.D. students and has mentored countless undergraduates through the Distributed Research Experiences for Undergraduates program. "Her concern for the 'whole student' makes her an exceptional adviser and role model to a diverse group of students as well as to other researchers, staff and faculty," writes Director of the Paul G. Allen School of Computer Science & Engineering Magdalena Balazinska and UW ECE Professor and Chair Eric Klavins.
Student Award: Teaching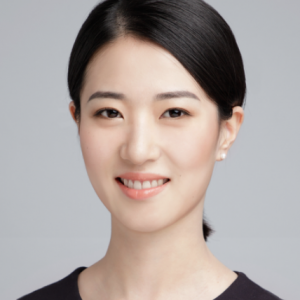 UW ECE Ph.D. candidate Shuowei Li has been instrumental in designing the curriculum and pedagogy and improving the student experience in UW ECE. As a teaching assistant, she helped redesign three courses in the embedded systems concentration and implemented new audio and video processing labs, elevating rigorous classes into departmental pride points. Students appreciate her student-centered approach in the pivot to online instruction. To address the logistical and financial difficulties of shipping lab kits to students, Li helped set up an online lab to enable students to access on-campus hardware remotely. Her work in successfully adapting labs to remote learning has been accepted by an international engineering conference as well as a UW teaching symposium.
Student Award: Research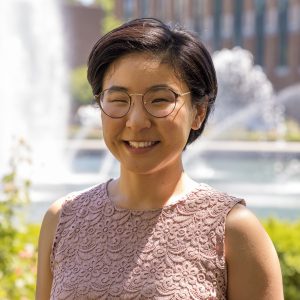 UW ECE Ph.D. candidate Momona Yamagami is an innovative researcher who focuses on developing novel accessible technologies with translational impact. In her first year, she helped build an interdisciplinary research program that blended neuroengineering, human-computer interaction and rehabilitation at the AMP Lab to evaluate and mitigate symptoms of Parkinson's disease using virtual reality. Dedicated to building accessible and inclusive technology, she is working to apply control theory and artificial intelligence to improve device accessibility for people with and without limited motion. "Momona is a truly exceptional student with a demonstrated history of leadership in research and education. We cannot wait to see where Momona steers her career trajectory and research contributions."
To view all 2021 award recipients, read the UW College of Engineering announcement.