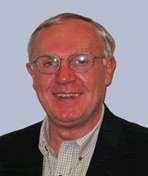 The IEEE Circuits and Systems Society has announced that Professor David Allstot has received the 2011 Mac Van Valkenburg Award for his "for contributions to mixed-signal and RF integrated systems."
The Mac Van Valkenburg Award is the top Award of the IEEE Circuits and Systems Society. It honors an individual for outstanding technical contributions and distinguishable leadership in a field within the scope of the CAS Society. The award is based on the quality and significance of contribution, and continuity of technical leadership.
Please join with us in congratulating Professor Allstot on this achievement!
More Information
Dave Allstot's Faculty Page
IEEE Circuits and Systems Society
Systems-On-Chip Laboratory