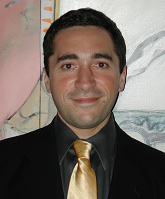 Babak Parviz has received a 2007 CAREER award from the National Science Foundation. The award is for "Self-Assembly of Functional Systems Within Live Cells."
Babak has been working on using biomolecules for self-assembling engineered structures, and the design and construction of self-assembled structures and devices in the micro and nano-scales.
We would all like to congratulate Babak on his continued success and recognition of his research.