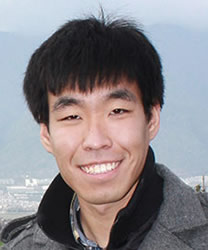 Incoming EE Assistant Professor Baosen Zhang has been recognized for his work in the energy industry and was named to Forbes' 30-Under-30 list. Zhang, 28, joins the EE Department in spring 2015. He is currently a postdoctoral scholar at Stanford University.
This year, the majority of people recognized by Forbes have either founded companies or created products that help conserve energy. According to Forbes, "Baosen works to devise new ways of delivering electricity while making the grid smarter and more resilient. He uses big data analysis to understand how consumers use energy, then uses that information to promote behaviors to conserve energy."
Of the 30 people recognized by Forbes, three are from UW. CSE Assistant Professor Shyam Gollakota and Plasma Physics and Fusion Energy Ph.D. candidate Derek Sutherland were also recognized for their work. Congratulations to Zhang, Gollakota and Sutherland!
See Also:
UW Today article