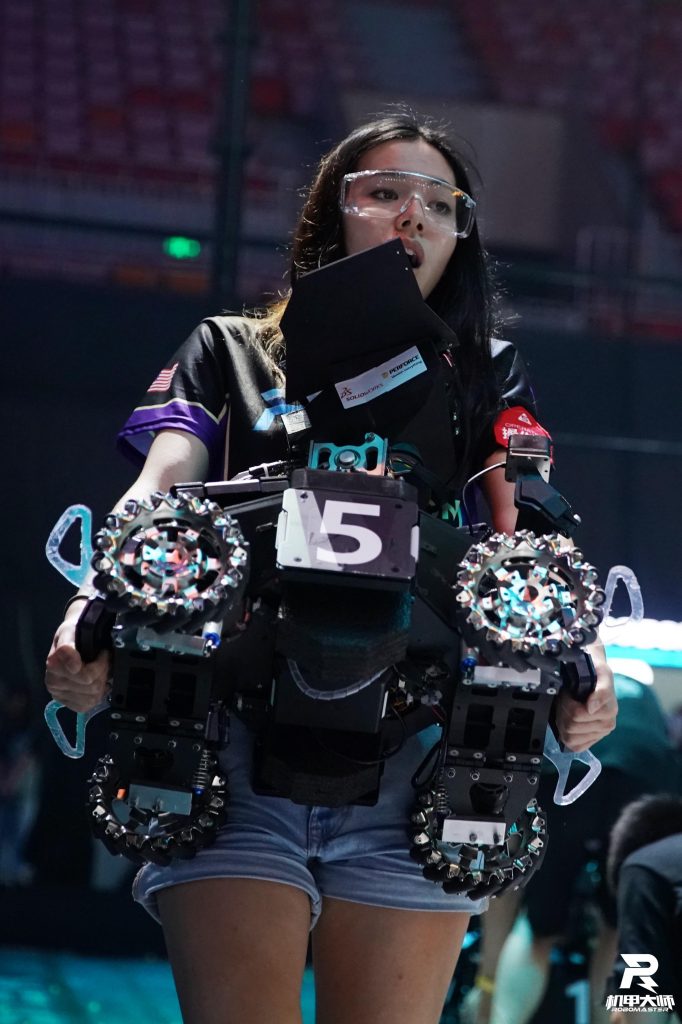 Professor Blake Hannaford once again advised
the UW's student-led and student-organized
Advanced Robotics Club (ARUW) as they battled
it out at RoboMaster 2019, an annual robotics
competition for aspiring young engineers and
university students. Held in Bao'an Stadium in
Shenzhen, China this past July over the course
of 13 days, the Final Tournament's winning team
from Northeastern University, TDT, took home
the gold trophy along with RMB 500,000 (USD
$70,841) as the Grand Prize. Close to 200 teams
consisting of 10,000 young engineers from
around the world signed up for the 2019 Robo-
Master competition season, with 32 teams battling
it out in the final tournament. Participating
teams included students from mainland China,
the United States, Canada, Japan and Hong Kong.
As one of just 10 teams representing universities
from North America, the UW Advanced Robotics
Club won 2nd prize in the International Regional
Competition, and was also recognized for their
outstanding aesthetic design and outstanding
open source submission.
For more information, check out aruw.org!