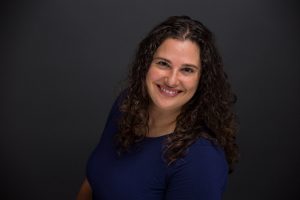 "The Society of Women Engineers (SWE), founded in 1950, is the world's largest advocate and catalyst for change for women in engineering and technology. The not-for-profit educational and service organization is the driving force that establishes engineering as a highly desirable career aspiration for women. To ensure SWE members reach their full potential as engineers and leaders, the Society offers unique opportunities to network, provides professional development, shapes public policy and provides recognition for the life-changing contributions and achievements of women engineers. As a champion of diversity, SWE empowers women to succeed and advance in their personal and professional lives.
SWE announced the recipients of its annual awards program, a nod to the movers and shakers who are making significant contributions to the STEM community and the advancement of women in engineering. SWE award recipients include professionals and collegiates from influential businesses, corporations, and universities across the globe.
"The men and women recognized have lived and learned through significant contributions to the engineering community, and they continue to lead in their careers and personal lives," said Cindy Hoover, president of SWE. "They are leaders paving the way to empower and inspire future women engineers across the globe."
This year's award recipients will be recognized at WE19, the world's largest conference and career fair for women engineers, Nov. 7-9, 2019 in Anaheim, Calif. The conference will gather more than 14,000 professional and collegiate men and women in engineering and technology for professional development, education, and networking. The awards recipients will be recognized at the WE Awards banquet on Nov. 8, 2019 or the WE19 Celebrate SWE! Ceremony on Nov. 9, 2019.
ECE's Professional Master's Program's own, 2017 Alumna Elaine Reeves, an EMC Test Engineer at Microsoft will be receiving the SWE Distinguished New Engineer Award which honors women who have demonstrated outstanding technical performance, as well as leadership in professional organizations and the community, in the first ten years of their career."
— Read More at Globalnewswire