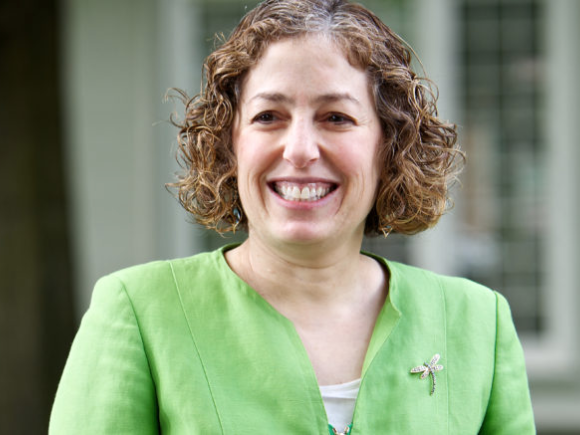 On February 28, Murray State University hosted a workshop for female faculty "When to Say Yes and How to Say No" led by ECE Professor Eve Riskin. The workshop provided guidance for female professors on the appropriate responses when determining priorities between workplace responsibilities, tenure expectations, a myriad of service requests and personal home life.
Riskin, the keynote speaker at the event, is also the Associate Dean of Diversity and Access in the College of Engineering and Faculty Director for the
ADVANCE Center for Institutional Change
at the UW. She has been a faculty director for ADVANCE since 2002, when UW first began the program. Her interest in the program began because she found it hard to balance both her home life and her position as a professor. At the workshop, Riskin shared her reflections and experiences on prioritizing requests.
"The topic of saying yes [or] no is important because I see women being asked to do things that aren't fair," Riskin said. "The academy can expect them to 'be good sports' even if it's not good for their careers."
Maeve McCarthy, interim assistant dean for Jones College of Science, Engineering and Technology, is the director of Murray State's ADVANCE program. McCarthy said in addition to their responsibilities as a professor, female faculty are asked to take on additional roles more often than their male counterparts.
"They get asked to do the same amount of teaching [and] the same amount of research, [but they get asked to do] more service," McCarthy said. "Where this service comes in is in advising students, advising student groups, committee work, selecting textbooks and all these kinds of things that are part of being an academic. Women find that they are asked more often [to take these responsibilities] and find it hard to say no."
Laura Sullivan-Beckers is a biology professor and has been active in the ADVANCE program for three years. She said she found this issue important because she often feels that her personality makes it nearly impossible to say no when people ask for her help or input.
"It's a common issue that doesn't just affect faculty," Sullivan-Beckers said. "I think what this workshop is going to be about is helping faculty figure out how to navigate the issues in balancing the different components of the job. As faculty, we're expected to teach, do research and also contribute service to the school. Trying to balance those things [with your home life] can be very hard."
Defining the line of when to accept or decline additional responsibility can be hard, and this workshop was designed to make that process clearer.
"I've heard people say yes to requests that were ridiculous or even offensive, so I like to give people permission to say no." Riskin said. "Conversely, I have heard people say no when they should have said yes. Depending on who the request is coming from, it can be career-limiting."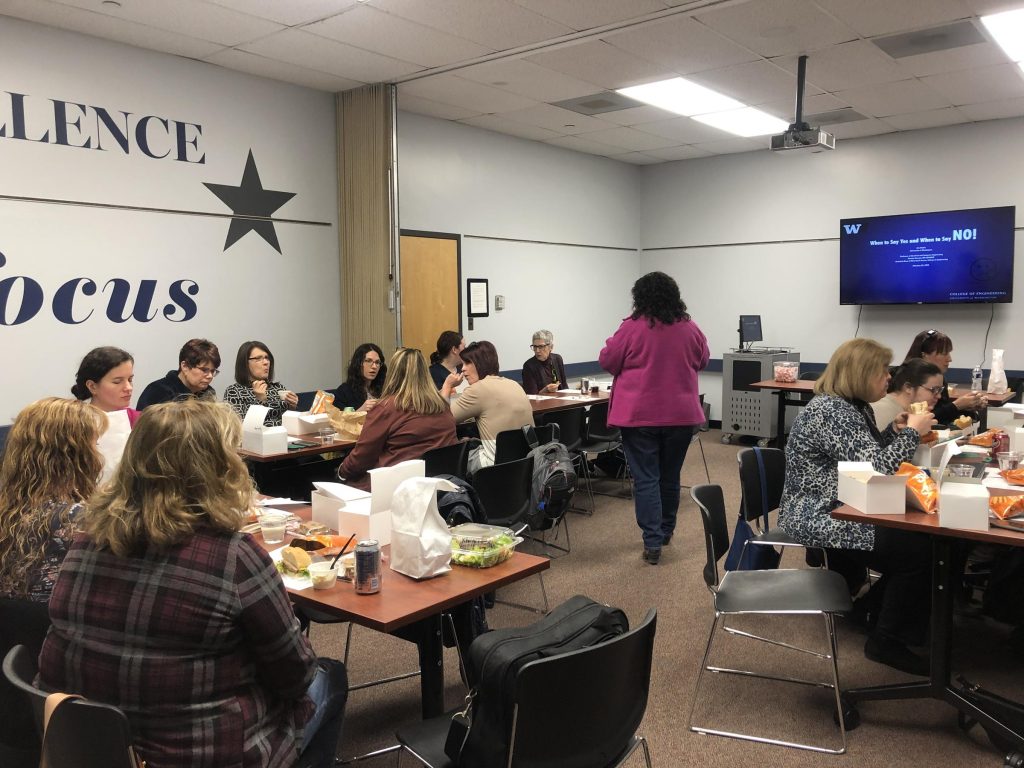 The workshop included tactics on how to say no to tasks that overextended a person's capabilities, especially in the event of being asked to take on additional responsibilities by a supervisor. The workshop also served as an opportunity for female faculty to congregate together to discuss this issue and others that they face on campus.
Riskin said the number of obstacles for women in STEM often depends on their specific field.
"And it varies widely across fields. If you go into the life sciences, women are very well represented. But if you look at engineering faculties, right now they're about 17.5 percent women. So, very low representations of women," Riskin said.
Riskin said many women often leave the STEM field due to negative experiences but she encourages women and young girls who are interested in STEM to try it. She said she believes it's important to do workshops such as this one to encourage women to stay in the STEM field.
Made possible by Murray State University's ADVANCE leadership team, the event was a part of a $1 million grant from the National Science Foundation to promote strategic equity initiatives for female faculty members. "ADVANCE is a program designed to improve the recruitment and retention of women faculty and staff," McCarthy said. "Women are historically underrepresented in science, engineering and math. When students look to see role models in their field and they see that there are one or two women in the department that teaches their major, then it's not as encouraging as when there's better representation. What we want to do is recruit and retain more women faculty so that they can serve as role models for our students."