By Wayne Gillam | UW ECE News
In 2014, one of the deadliest conflicts in years broke out between Israel and Palestine. With war raging between the two countries, Laila Abudahi, a recent college graduate and recipient of a Fulbright Scholarship, unexpectedly found herself struggling to leave her home in the Gaza Strip to come to the U.S. for graduate school.
"It was one of the deadliest wars on Gaza. It was the longest and lasted more than 50 days," Abudahi said. "I witnessed three wars on Gaza, but that was the bloodiest one."
With courage, determination and help from others, Abudahi managed to make her way out of war-torn Gaza to Egypt, where she applied for her U.S. visa and made it to Seattle a month later. Friends such as Naseem Tuffaha, Lubna Alzaroo and Darryn Hewson helped her settle in, as well as other members of the Seattle and UW communities. She began her graduate studies that year at UW ECE (then UW EE) in the lab of Professor Radha Poovendran.
"He was a mentor. He really believed in me and helped me in every way he could," Abudahi said. "It was so heartwarming to have an adviser who believed in me that much and enabled me to pursue my research interests, which at that time were the Internet of Things and hardware privacy. Even now, after graduation, he stays in touch and follows up."
After graduation in 2016, Abudahi began her career as a software engineer in Santa Clara, California, but she continued to remain strongly connected to friends, family and business contacts back home in Palestine.
The lighthouse
In 2018, Abudahi reconnected with Iliana Montauk, an American friend she met a few years earlier in Gaza Sky Geeks, a Palestinian tech hub and startup accelerator co-founded and directed by Montauk. Through their partnership in Gaza Sky Geeks, they had worked with many talented, highly skilled, young engineers, but they had witnessed and experienced firsthand the lack of good jobs and opportunities in Palestine. Together, they brainstormed and came up with the idea for a company with a social impact mission that could connect recent college graduates in the region, primarily software engineers, with good jobs at technology companies worldwide. They decided to name their social enterprise 'Manara,' which means 'lighthouse' in Arabic.
"All we know about the Middle East is what we see in the news. It's a war zone, there's conflict, there's violence, but what most people don't know about the Middle East is that it is a culture that values education and entrepreneurship, making things happen," Abudahi said. "We're trying to rebrand the region for what it is. Yes, there is conflict, but there is also highly educated, undiscovered talent there."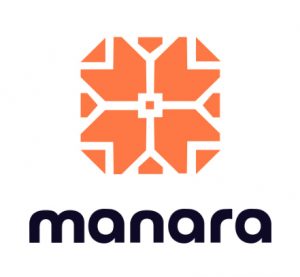 Manara enlists volunteers and contacts at technology companies such as Meta, Amazon and Google to mentor and guide young engineers from Palestine and the Middle East in 'soft skills' such as interviewing and resume preparation. Abudahi and Montauk have identified this gap in soft skills — untraditional-looking resumes and the lack of relevant professional networks and referrals — as being the main reason engineers from the Middle East have difficulty finding jobs abroad that are appropriate to their level of education. Manara also helps candidates strengthen their technical skills and prepare for interviews.
"We like to view ourselves as the recruiting team of the Middle East," Abudahi said. "Most of these companies overlook the region. They don't even partner with any schools on the ground. This can be challenging and hard to figure out, especially in the Arab World. So, we do that for them through our partnerships with professors, local universities, [technology] boot camps and competitive programming communities."
Expanding opportunities, especially for women
The positive impacts Manara has on people's lives are many. In addition to diversifying and enriching the technology sector with new ideas and experiences, individuals who are placed in jobs by Manara earn an average of three times the salary they could earn in their home country. This income boost enables them to raise their family's standard of living and enrich the local economy, which in turn has a stabilizing effect on society. In this way, the opportunities Manara provides its participants are far-reaching and have lifetime impact, especially for women.
"In the Middle East, there are more women studying computer science than men. In Palestine, for example, 52% of computer science students are women; however, 83% of those women end up unemployed due in part to cultural norms and discrimination in the local tech sector," Abudahi explained. "For reasons like this, women are eager to work for North American and European companies, especially remotely. We make this possible by connecting global tech companies who are already looking for qualified job applicants to this undiscovered pool of high-caliber female talent."
Since its start in 2018, Manara has placed close to 100 individuals in high-paying positions with technology companies around the world. In November 2020, the company launched its first female-only cohort, successfully placing 80% of those who graduated. And over the last two years, Manara has grown at a fast pace, increasing the number of cohort participants it regularly accepts from 50 to 200 students.
Over the long term, Abudahi and Montauk envision scaling Manara up to train approximately 6,000 engineers per year. They are also moving forward on expanding Manara across the Middle East and North Africa. In addition to Palestine, the company now offers its program in Jordan, Egypt, Lebanon, Morocco, Algeria, Tunisia and the United Arab Emirates.
"I believe that talent is equally distributed, but opportunity is not," Abudahi said. "Our vision is to turn the Arab World into the next Eastern Europe, which used to be an exporter of refugees, but now is a source of high-quality tech and design talent."
"Laila is a natural leader, has a very big heart and wants the best for everyone. As a student, she was always open to learning new things, and by establishing Manara, she has created extraordinary possibilities for young people studying and working in technology in the Middle East," Poovendran said. "I do not know anyone among her peers who has demonstrated such transformative leadership."
When asked how UW ECE contributed to her success and to Manara, Abudahi said, "Honestly, it's the number one reason I have a career. UW ECE gave me the network, the support and the industry exposure I never had prior to coming to the U.S.; that enabled me to get my first internship and then kickstart my career. Now, I'm working through Manara to bring to others the same sorts of opportunities that UW ECE provided for me."