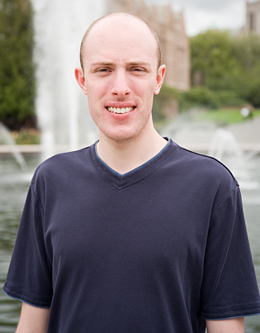 Pascal Clark, an EE graduate student working with Professor Les Atlas, has been honored as the inaugaral recipient of the Graduate School's Distinguished Thesis Award. His Master's thesis, "Distortion-Free Coherent Modulation Filtering and Interpolation of Long Gaps in Acoustic Signals", is sponsored by the Air Force Office of Scientific Research.
Nominations for this award were made by faculty from across UW.
Pascal will receive $500 from the graduate school. Additionally, his thesis will be submitted to the Western Association of Graduate Schools for entry in their 2008-2009 WAGS/UMI Distinguished Masters Thesis Award competition.
Congratulations to Pascal!