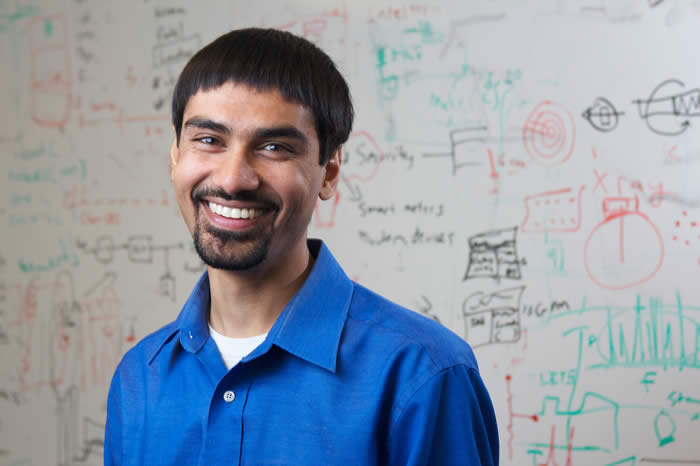 Congratulations to Shwetak Patel, who was recently appointed as the Washington Research Foundation Entrepreneurship Endowed Professor of Computer Science & Engineering and Electrical Engineering. Patel is an Associate Professor in the departments of Electrical Engineering and Computer Science and Engineering and directs a research group in the Ubicomp Lab.
Patel's research interests are in the areas of Human-Computer Interaction, Ubiquitous Computing, Sensor-enabled Embedded Systems, and User Interface Software and Technology. He is interested in developing new sensing technologies with a particular emphasis on energy monitoring and health applications for the home. Patel was a founder of Zensi, Inc., a residential energy monitoring company, which was acquired by Belkin, Inc in 2010. He is also a co-founder of SNUPI Technologies, a low-power wireless sensor company.
Patel is a recipient of a MacArthur Fellowship (2011), Microsoft Research Faculty Fellowship (2011), Sloan Fellowship (2012), TR-35 Award (2009), World Economic Forum Young Global Scientist Award (2013) and NSF Career Award (2013). He was also was named top innovator of the year by Seattle Business Magazine, Newsmaker of the year by Seattle Business Journal in 2011 and was selected as a Seattle Shaper in March 2012. His past work was also honored by the New York Times as a top technology of the year in 2005. Patel is a member of the World Economic Forum's Global Shapers Community.