ECE Class of 1970 Reunion (postponed)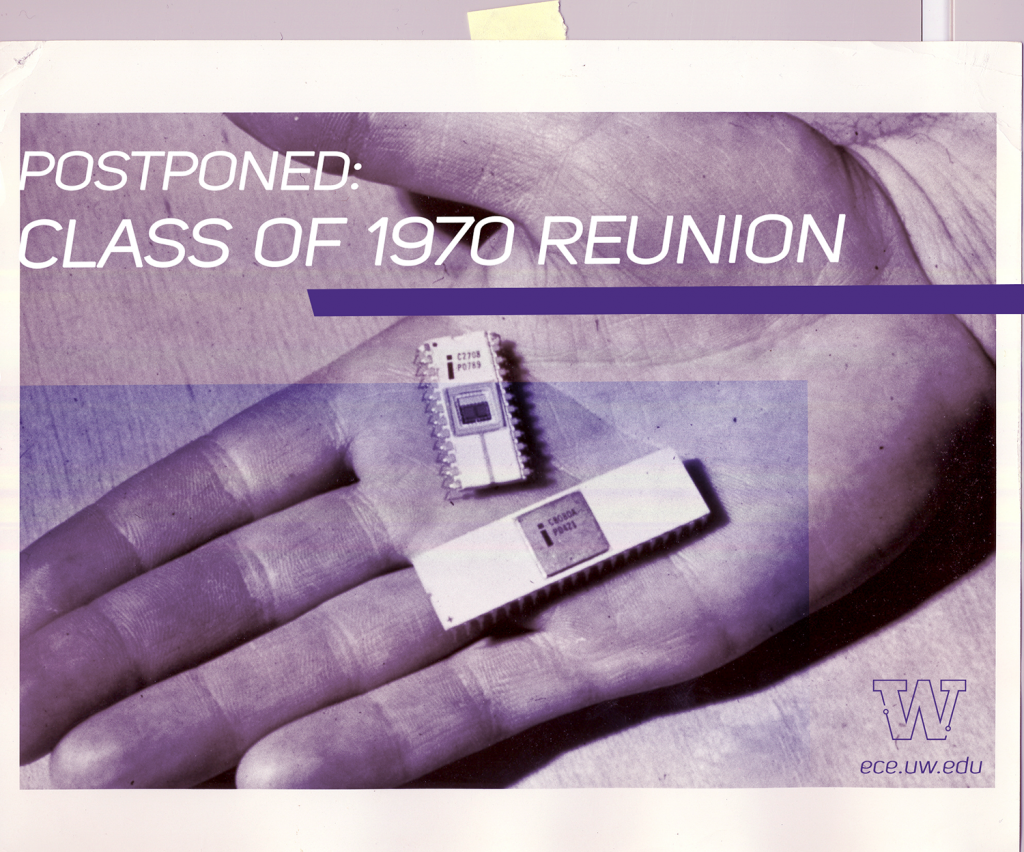 After thoughtful consideration of our community and in accordance with public health guidelines, we have decided to postpone the ECE Class of 1970 Reunion scheduled for Friday, June 5, 2020. Concern for the health and wellness of our engineering alumni and community led us to take this preventative action and avoid nonessential large gatherings.
While we are disappointed in this outcome, we strongly feel it is in the best interest of all involved. Thank you for your understanding. Our tentative plan is to reschedule this event to coincide with the Class of 1971 Reunion in June, 2021. If you have questions or concerns, please contact our ECE Events team at events@ece.uw.edu.
If you'd like more information about attending future ECE events such as lectures, lab tours or alumni mixers, or would like to find out about more ways to get involved with our department, please visit our Alumni page.
If you'd like to add your email address to our mailing list to receive alumni related updates, please fill out our Keep in Touch form.