UW ECE Graduation 2023
Wednesday, June 7, 2023   |   7–9 p.m.  (PT)   |  UW Hec Ed Pavilion
Watch the livestream on Youtube here! 
The highlight of every academic year is UW ECE's Graduation ceremony, where we celebrate the years of extraordinarily hard work our students have put in as we look forward to their incredibly bright futures. We invite all family and friends of graduating students to join us for this exciting transitional moment from student to new or continuing professional, researcher, academic, and all other future endeavors!
Check out some of the photos from this year's graduation!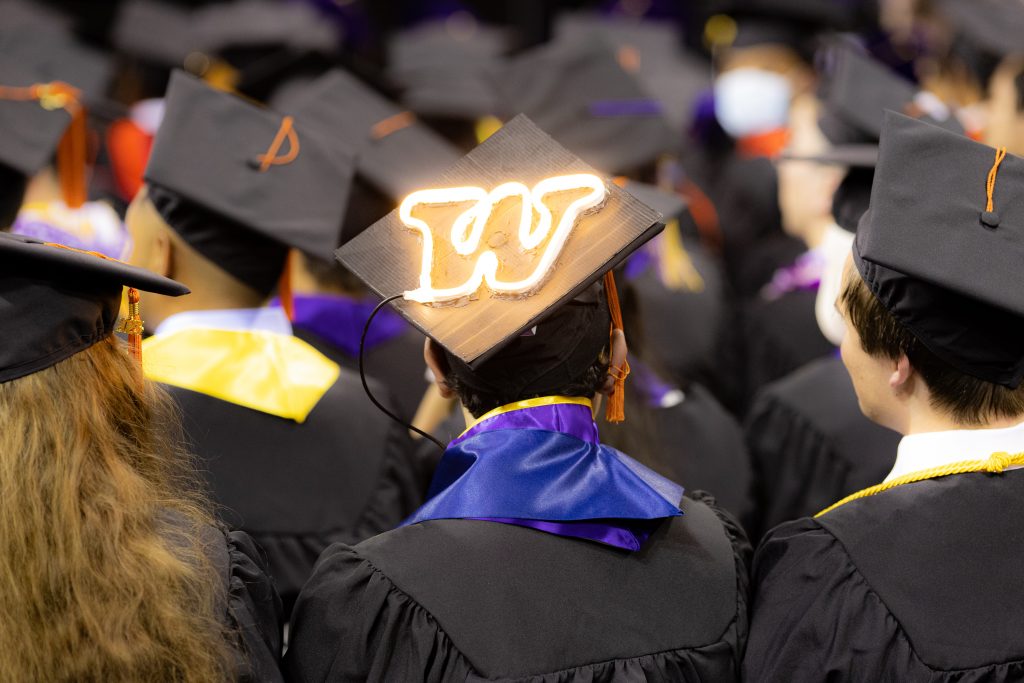 2023 UW ECE Graduation (Gallery #1)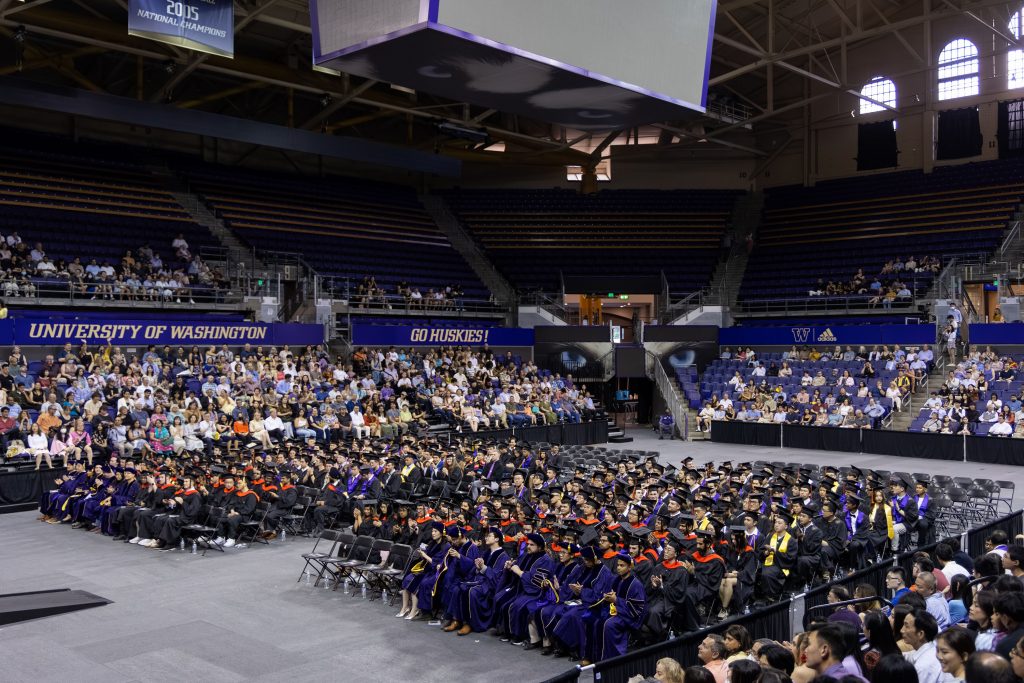 2023 UW ECE Graduation (Gallery #2)
---
UW Commencement
UW Commencement on Saturday, June 10, 2023 is a separate event from the department's graduation ceremony.
To get your cap and gown, you must register for UW Commencement. To arrange parking for your family for UW ECE's Graduation ceremony, you must work with Transportation Services through the Commencement website.
Graduation Checklist
The UW Commencement website has an excellent checklist to use as you prepare for your graduation and a more detailed list for our international students that are graduating.
Attending UW ECE Graduation
Students
Attire — Cap and gown ("regalia") are strongly recommended; if you choose not to wear regalia, business attire (buttoned shirts, shoes, et cetera) is required.
Checking in — You will check-in at the Hec Ed loading dock starting at 6 p.m.  Once you have checked in, you cannot leave the venue!  Plan accordingly.
Families & Friends
Tickets — Are not required for UW ECE Graduation.
Photographs — Are welcome! We do ask that you remain in your seats and not approach the stage to take pictures, as we will have a professional photographer. The professional pictures will be available on the photographer's website following the graduation ceremony.
Parking
Parking must be arranged via the UW Commencement website.
Other Venue Details
Disability Services — There will be volunteers/staff at the front doors who will provide directions and assist your guests with disability seating. Hec Ed is an arena, so there are plenty of wheelchair accessible seating areas.
Strollers — Guests should ask volunteers/staff for directions to the appropriate seating area.
Balloons — Balloons are not allowed in the venue.
---
Graduation Program
Check out the graduation program below (for best results, use Chrome or Firefox).
PDF not displaying or need a larger version? – Click here
---
Previous Year Graduations
Graduation Celebration 2022
Virtual Graduation Celebration 2021
Virtual Graduation Celebration 2020
Graduation Celebration 2019
Graduation Celebration 2018