by Wayne Gillam | UW ECE News
After 15 years as an associate dean for the UW College of Engineering and one year on sabbatical, professor Eve Riskin has returned to the UW Department of Electrical & Computer Engineering this fall as the Department's newly-appointed undergraduate program coordinator. In this role, Riskin will work closely with the UW ECE associate chair for education and student advising team to manage undergraduate policies, issues and admissions.
"I'm really happy to be back at UW ECE," Riskin said. "I'm so thrilled with the welcome the Department is giving me as I return. I hope to apply some of what I learned as an associate dean to UW ECE."
Riskin started her career at UW ECE in 1990. In addition to receiving several honors and awards over the years as an educator and for her research, she is well-known for her persistent and impactful work in diversity, equity and inclusion at the University. Riskin has received numerous awards related to expanding diversity and access to education, such as an ECEDHA Diversity Award, a Hewlett-Packard Harriett B. Rigas Award and a UW David B. Thorud Leadership Award. In 2020, her efforts were recognized with one of the nation's highest honors, a Presidential Award for Excellence in Science, Mathematics and Engineering Mentoring.
"When he was chair of UW ECE, Radha Poovendran nominated me for the ECEDHA and PAESMEM awards, and this was so kind of him," Riskin said.
"Eve is very inspiring. She has dedicated her career to increasing access to engineering for underrepresented students," said UW ECE Professor and Chair Eric Klavins. "We are so excited to welcome her back to UW ECE and incredibly lucky to have her in the role of undergraduate program coordinator, where her expertise with diversity, equity and inclusion will have such a positive impact on our students."
Now, fresh from her sabbatical, Riskin shows no signs of slowing down. In addition to her duties as an instructor and her new role at UW ECE as undergraduate program coordinator, Riskin is continuing as faculty director of two successful programs she co-founded at the UW — UW ADVANCE, which is dedicated to the advancement of female faculty in STEM fields, and the Washington State Academic RedShirt program, which is known as STARS. According to Riskin, the STARS program holds a special place in her heart because of its powerful impact on students who come from low-income and underserved backgrounds.
"Eve's leadership has profoundly advanced our College's mission to recruit and retain people from underrepresented or disadvantaged groups," said professor Sam Burden, UW ECE's Associate Chair for Diversity, Equity and Inclusion. "I was thrilled when she recruited me to pitch in on STARS, which is an outstanding program that has enabled unprecedented access to engineering education for women, underrepresented minorities and first-generation college students. We are extremely fortunate to have Eve back full-time in our Department, and I am eager to leverage her expertise to make UW ECE more diverse, equitable and inclusive for all."
What is the STARS program?
The STARS program draws its inspiration from the concept of a "redshirt" year in college athletics, giving students an extra year of preparation to succeed in school. The program supports engineering and computer science students from low-income, first-generation and underserved backgrounds in navigating the transition to college-level courses, and it is welcoming its ninth cohort this fall. This two-year program includes a specialized curriculum designed to build learning skills and strengthen academic preparation for core math and science prerequisites.
Riskin was the principal investigator for two National Science Foundation grants that helped to launch STARS at the UW and provide substantial support for the program over the last eight years. Now, with the support of colleagues and a third NSF grant, she is laying the groundwork for an upcoming conference to be held in June 2022 on the UW campus, which will share details about how the program works with representatives from colleges and universities across the nation.
"We're going to share the STARS program model and have people look under the hood," Riskin said. "We'll examine curricula, we'll talk about fundraising, and we'll have a panel with STARS students — testimonials, so they can hear about the impact on students. We'll share documents, processes, curriculum, policies, everything we created for STARS, so we can help other institutions across the country get started with their own, similar programs."
Riskin will be working closely with Sonya Cunningham, executive director of the STARS program at the UW, to spread the STARS program model nationwide. The two have formed a strong and effective partnership over the years, and according to Riskin, Cunningham has played a key role in the program's ongoing success.
"STARS wouldn't be half the program without her," Riskin said. "Sonya is one of the very best student services professionals in the country. She just has a knack for knowing what a student needs, figuring out what obstacle is holding that student back and helping them get around it. There are many students out there who have college degrees and are now working engineers that would not have succeeded without her. And they tell her that, so that's really meaningful."
Almost 300 students have participated in the STARS program to date. STARS has also brought on a new director, Lindi Rubadiri-Mujugira, who will be responsible for much of the staff oversight and hands-on work needed to keep the program running smoothly while Riskin and Cunningham are focused on fundraising and disseminating the program model, especially through the June 2022 national conference.
The impact of STARS
Like Riskin, Cunningham is enthusiastic about the impact of the program.
"What is most exciting to me about STARS is that it has immeasurable far-reaching implications individually, locally, nationally and globally," Cunningham said. "There is the obvious possibility to end the intergenerational cycle of poverty for individuals, and beyond this, the program places very diverse students squarely at the decision-making table. This will improve not just the problem-solving process but also the kinds of problems that are chosen to be solved."
Over the first eight cohorts, 79% of STARS students remain enrolled in engineering or computer science, or have graduated. This very high rate of success means better jobs and brighter futures for students. Further evidence of STARS' impact on students can be found within the program participants' own words.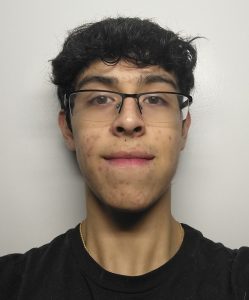 Mathew Garcia, year two at UW ECE
"The STARS program supported me during the difficult transition from high school to university, and it also prepared me for an exciting future in engineering. I not only built lifelong friendships with the other members of my cohort, but I also made important connections with the incredibly caring staff that inspired me to continue studying STEM during tough times. Through these connections and skills gained during my time at STARS, I gained an amazing internship at Boeing that will be instrumental as I continue to grow as an engineer in the years to come."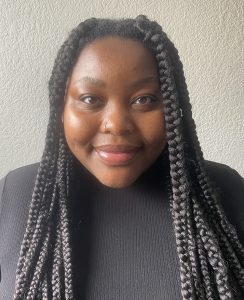 Grace Kariuki, 2021 UW ECE graduate, Research Software Engineer at IBM Research
"I would have never imagined from that first day of transition week how much the STARS program would completely change my life. The incredible staff supported me throughout the entire five years and helped me find lots of opportunities to build my experience. As a graduate, I will soon begin my journey as an engineer at my dream job in my dream city. Through STARS, I also found lifelong friends whom I consider my family. I will forever be grateful to STARS."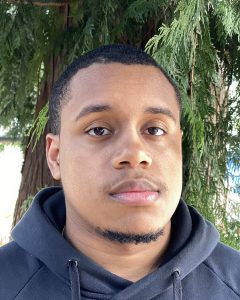 Diallo Wilson, graduating Fall 2021 from UW ECE
"STARS has been my main support network throughout my collegiate career. The tough love early, the cohort model and the excellent faculty taught me that I am someone with my own unique value and set of skills. Rather than being disappointed in what I do not have or understand, STARS taught me to think more about what I do have and that hard work and sacrifice will always be necessary to accomplish my goals."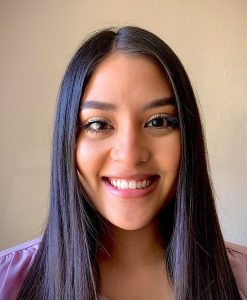 Diana Verduzco, year four at UW ECE
"Being a part of the STARS program provided many opportunities to become a successful student and accomplish my goals. I had the privilege to be a part of a community and was constantly given support by faculty and staff as well as my lifelong friends I met through STARS. Their encouragement and guidance have genuinely gotten me this far. Through this program, I have also had opportunities to intern for companies, gain hands-on experience, communicate with people in industry and get a head start on what the real world looks like. I'm so grateful for this program because I wouldn't be where I am today without it!"
A bright future for STARS
Alongside her new role as UW ECE undergraduate program coordinator and planning for the June 2022 national STARS conference, Riskin will be fund-raising and working continuously behind the scenes to ensure that STARS remains successful and sustainable over the long term. She remains firmly committed to the vision she has had for the program since its inception, and she is optimistic about the future.
"This is about institutional transformation," Riskin said. "If you want people to succeed, instead of focusing so much on trying to fix the student, you should fix your system. We're fixing our system to better fit students who didn't come from privileged backgrounds. We're finding that STARS students are capable of succeeding and doing many wonderful things in the world. And in fact, many already are."
For more information about the STARS program, visit the program website or contact Eve Riskin, Sonya Cunningham or Lindi Rubadiri-Mujugira.